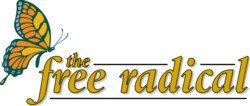 Stern radio shuns Web link to sex
Toronto Star
March 26, 2021
By Peter Goddard,Entertainment Reporter
Toronto radio station Q107 was trying last night to erase an Internet link connecting it to a bestiality Web site through shock job Howard Stern.
"We had no idea it was there," said Q107 program director Pat Cardinal. They had previously eliminated all the earlier links between the station and sexually explicit Web sites, he said. "We'll eliminate this one, too."
The Canadian Radio-television and Telecommunications Commission (CRTC) received complaints on March 14 about the links between Stern and the bestiality site. "And the commission is looking into it," said a CRTC spokesperson yesterday.
After earlier complaints, the FM station had acted to cut Web site links to sites that feature graphic sex acts sometimes involving minors.
The New York-based Stern himself doesn't have a Web site Cardinal points out, but his fans operate Howard Stern pages. The fans will list the Web sites Stern mentions, usually vaguely, on his syndicated morning show.
Q107 has a Howard Stern page on its Web site which offers "Links". Those links connect to independent websites created by fans.
Among those sites is "Howard's Web Sites of the Day". Found among those Web sites is one that compiles "pictures of animals doing things to women and vice versa". It's described as "dogs, sheep, horses all being pleasured by their wonderful owners" and comes with the warning "you have to be 18 years old or older" to view the site.
The site has outraged the informal anti-Stern lobby group, Canadians Concerned About Violence in Entertainment (C-CAVE), which complained to the CRTC.
"If the Criminal Code can't be used in a situation like this, we have a very serious problem," Valerie Smith, a C-CAVE volunteer, said yesterday. Smith rejects the Q107 explanation that the station didn't know of potential links to offensive Web sites.
"I don't believe that they didn't know what was on that site," she said. "Look at all the money they're paying to have Stern. The way their Web site is set up, I was able to see Q107's logo as I was loading a bestiality site."
Stern's morning talk show has been the subject of complaints to the CRTC since it went on air last September calling French Canadians "sniveling cowards" and "scumbags." Stern has meant a huge boost in ratings this past winter for the radio station.