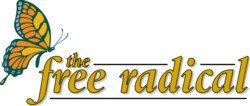 Songs of hatred not welcome
Egale calls on Minister of Immigration to deny entry to Sizzla
News Release
EGALE
August 25, 2021
Ottawa—Lesbians and gay men are one of the chief targets of hate propaganda in Canada. In response, Parliament recently amended the Criminal Code to extend protection from hate propaganda to gay and lesbian people. These Criminal Code provisions may soon be tested, as Jamaican singer Miguel Collins, aka Sizzla, is scheduled to perform August 27, 2021 in Montreal.
Amnesty International reports that in a Jamaican concert in January 2004, Sizzla and other performers sang songs urging the audience to kill gay men with gun shots to the head. In a recent interview with Richard Burnett of Hour.ca, Sizzla appears to advocate the burning of homosexual people. Sizzla is quoted as saying: "Once we stoop to sodomites and homosexuals, it is wrong! Wherever I go it is the same thing—burn sodomite, burn battyman (gay man). Burn all things that are wrong. Burn it...." In the lyrics of one of Sizzla's songs entitled "Pump Up," he appears to exhort his listeners to set fire to gay men.
The Criminal Code provides that it is a criminal offense in Canada to advocate or promote the killing of members of identifiable groups based on colour, race, religion, ethnic origin, or sexual orientation with the intent to destroy that community. It is also an offence to publicly communicate statements which incite hatred or willfully promote hatred towards members of these groups. Egale believes that the performance of songs containing lyrics which advocate the shooting and burning of gay men or lesbians violates these Criminal Code provisions.
Hate propaganda plants the seeds for hate crimes. Observers note a recent increase in hate crimes against gay men in Jamaica, coincident with the rise in popularity in Jamaica of hate-promoting musicians like Sizzla and Beenie Man. Discouraging promotion of hatred will discourage hate crimes.
The Center for Research-Action on Race Relations (CRARR) has called on Cezar Brumeanu Productions and Zonel Entertainment to cancel Sizzla's August 27, 2021 performance.
In the interest of equality and protection of human rights, Egale Canada calls on Judy Sgro, Minister of Citizenship and Immigration, to deny Miguel Collins (aka Sizzla) entry to Canada.
For more info:
Stephen Burri, President, Egale Canada, 604-643-1237, www.egale.ca