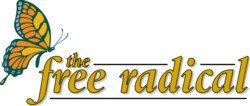 Top court chides judge in hate-crime trial
Defence hung on distinction between Gypsies, Roma
February 24, 2021
Canadian Press
OTTAWA - A group of neo-Nazi skinheads should face renewed prosecution on charges of inciting hatred against Roma refugee claimants, the Supreme Court of Canada ruled today.
The defendants were acquitted in 1999 by a Toronto trial judge who cited legal confusion between the terms Roma and Gypsy — names usually taken as synonymous.
The Supreme Court, in a 9-0 verdict, threw out the acquittals and ordered a new trial.
Justice Louise Charron, writing for the court, said the original judge "misdirected himself" by focusing on narrow technical issues rather than on the evidence as a whole.
The charges grew out of an August 1997 demonstration outside an east-Toronto motel housing refugee claimants awaiting hearings.
Some of the demonstrators waved Nazi flags, wore Nazi regalia or gave Nazi salutes. Placards featured a range of slogans including ``Honk if you hate Gypsies," and there were chants of "Gypsies Out" and "White Power."
Four adults and two young offenders were charged under the Criminal Code with promoting hatred against an identifiable group — specified in the Crown indictment as the Roma people.
Once prosecutors had concluded their case, the defence argued there had been no evidence to show that the Roma and Gypsies were the same.
Judge Russell Otter of Ontario Court accepted the argument and refused efforts by Crown attorneys to amend their indictment or to reopen the case to present additional evidence.
Otter also rejected efforts to present definitions from five common dictionaries, all equating Roma with Gypsy.
Charron said the judge should have taken note of the "totality of the evidence," including the fact that the Roma were historically persecuted by the Nazis and that there was an apparent Nazi theme to the demonstration.
Charron also found no legal reason why the judge couldn't consider the dictionary definitions of Roma and Gypsy as part of the evidence.