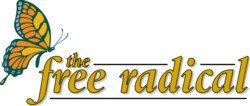 Liberals' pink book covers women's issues
The policy document advocates improved pay equity and day care
October 22, 2021
Sun Media National Bureau
By Kathleen Harris
OTTAWA -- Liberals are thinking pink.
The party's female MPs released a third Pink Book policy called An Action Plan for Canadian Women yesterday that aims to improve pay equity, help moms remain in the workforce and boost female entrepreneurs.
"This is a party that has always understood the challenges faced by women," said Liberal Leader Michael Ignatieff, wearing a pink rose on his lapel.
He said there is a great sense among women of being "sandwiched" between caring for young children and elderly parents, which is why the Liberals are pushing for more options and choice for day care.
Liberal MP Maria Minna said the pink push is critical amid an "increasingly regressive political climate."
"Stephen Harper's Conservative government is ignoring women in Canada," she said. "Women are facing ever-intensifying challenges in their daily lives, challenges which . . . the repressive and backward attitudes of the Conservative government have only exacerbated."
But Conservative Sen. Marjory LeBreton said her party doesn't need to publish a pink book to demonstrate its commitment to women, noting Tories gave women the vote and had the first female cabinet minister.
"We believe in the full participation of women in Canada's economic, social and democratic life," she said.
Other Pink Book promises:
-- Increase federal funding to help women access legal services
-- Amend hate crime legislation to include "sex" as the legal description for gender
-- Launch an inquiry into missing aboriginal women.
-- Establish a national "seniors' commissioner" to combat elder abuse and exploitation of older women.
-- More gender-based analysis of federal policies and legislation.
-- Adopt strategy to lift women out of poverty.