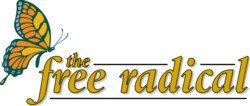 It was death threat, not art: Judge
June 16, 2021
Toronto Sun
By Tracy McLaughlin
A former Georgian College Art Student known for his shock-value art failed to convince a judge that writing "all women should die" is art. David Welch, 28, who was a third-year art student at the Barrie campus, was found guilty of uttering death threats and mischief yesterday after a trial that dragged on for more than a year. He will be sentenced August 20.
In the meantime, the Crown will argue for a psychological assessment on Welch, who has produced pieces of art depicting violence toward women.
Welch was charged after teachers in January 2002 saw a giant blackboard scrawling in white chalk which stated:
All women are filthy f----ing whores ... DIE ALL WOMEN.
KILL ALL WOMEN
KILL ALL WOMEN.
"This statement was hateful, shocking, vindictive and emotionally disturbing," said Justice Nancy Dawson.
Welch's lawyer, Mark Kelly, argued his client was using his rights to freedom of expression under the Canadian Charter of Rights and Freedoms.
But the judge ruled she did not believe the writing was part of any art project for the college, and that the words were a deliberate threat "to inflict shock and fear."
During the trial the soft-spoken artist insisted the statement was part of his project, which included downloaded video images of women eating feces which was to be entitled "The media is feeding us s--t."
He admitted he often created provocative art that would "get a rise" out of people. One painting depicted a woman with her legs splayed apart and a dagger in her genitals.
---
'Artist' jailed 90 days
Anti-female artwork
November 9, 2020
By Tracy McLaughlin
Special to the Toronto Sun
A college art student who was known by friends as a "big, cuddly, teddy bear," and who was once convicted of killing his own grandmother, was sent to jail yesterday for writing "kill all women" on the classroom blackboard. Former Georgian College student David Welch, 29, of Richmond Hill, was sentenced in Barrie court to 90 days in jail, to be served intermittently so he can keep his job as a bouncer.
He was convicted of mischief and uttering death threats after he snuck into a classroom in the fine arts department in January 2002 and wrote in large letters :
"All women are filthy f---ing whores ... die all women ... kill all women."
Initially the 270-pound, six-foot-one, soft-spoken artist tried to argue that the blackboard scrawling was an expression of his art.
Court heard Welch was known for his shock-value art, which often depicted violence against women. But he failed to convince Justice Nancy Dawson that he was acting as an artist when he wrote the words.
"These words caused shock, dismay, fear and alarm to the persons who found it," said the judge, noting he was previously convicted of two other violent crimes.
In 1993, Welch was charged with the murder of his grandmother after he beat her to death with a candlestick holder while he was under the influence of LSD. The charge was later reduced to manslaughter and he was sentenced to 5 1/2 years in prison. He was also convicted in 1993 of pointing a firearm at a female friend.
---
Hate's a right, lawyer argues
January 22, 2021
Toronto Sun
By Tracy McLaughlin
An artist's freedom of expression and speech will be explored in a Barrie courtroom after a judge yesterday granted his lawyer permission to argue that writing the statement, "All women should die," is every man's right. Former Georgian College art student David Welch, 29, is accused of writing the statement on a classroom blackboard last January. He's charged with one count of uttering a death threat to all women and one count of mischief .
The statement referred to women as "whores" and included the declaration: "Die all women, kill all women."
Welch's lawyer, Mark Kelly, filed an application to argue the case under a section of the Canadian Charter of Rights and Freedoms that states everyone has the right to freedom of thought, belief, opinion and expression.
Justice Nancy Dawson granted permission to the application after the two-day trial has ended.
The trial continues tomorrow.