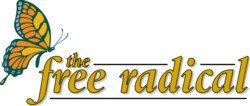 Beenie Man shows cancelled
Toronto, London gigs nixed, anti-gay lyrics cited
August 27, 2021
Toronto Sun
By Jane Stevenson
The Beenie Man controversy has hit Ontario.
Concert promoters have cancelled two shows by the Jamaican dancehall artist that were scheduled for London and Toronto Sept. 17 and 18, respectively, "due to ongoing concerns and pressures regarding Beenie Man's controversial lyrical content," according to a release issued yesterday.
Refunds are available at point of purchase.
In the U.S., Beenie Man, who has recorded anti-gay songs in the past, was yanked Tuesday from a concert associated with this Sunday's MTV Video Music Awards at American Airlines Arena in Miami after homosexual groups planned a protest, the network said.
South Florida gay activists announced plans to protest tomorrow's concert over some of his past lyrics, including "I'm dreaming of a new Jamaica, come to execute all the gays" and "Queers must be killed."
Beenie Man, born Anthony Moses Davis, is on a world tour promoting his new album, Back To Basics. But he has had his concerts cancelled in Europe over the last few weeks after gay groups protested.
Although he has defended his lyrics in the past, earlier this month Beenie Man issued an apology for his songs, including Bad Man Chi Chi Man (Bad Man, Queer Man).
"Certain lyrics and recordings I have made in the past may have caused distress and outrage among people whose identities and lifestyles are different from my own ... I offer my sincerest apologies to those who might have been offended, threatened or hurt by my songs."
-- with files from AP