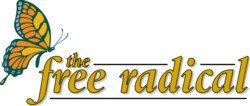 Articles on misogynist, Jean-Claude Rochefort
---
Change your law
Your Morning Show with Zachary-Cy Vanasse
CJMQ 88.9 fm
Thursday, April 1, 2021
So it's official, hate speech against women is not a crime. It is against the law to spew forth hatred against minorities according to the Criminal Code, but unfortunately when anti-hate speech laws were made to protect minorities, women were not included in the bunch. Because of this, this scum bucket Jean-Claude Rochefort can not be criminally charged for his blog which no one would debate incites hatred against women.
Now I know that when Parliament passed the charge of incitement of hatred against minorities they didn't purposely exclude women, but it was undeniably a huge oversight in the legislation. And now it needs to be fixed, immediately. We can't let one more pathetic maggot along the lines of Rochefort to incite this kind of vile hatred and then simply slip through the cracks of law.
I know Stephen Harper and his gang may be concerned with getting equality in the lyrics to our national anthem but I might suggest Harper and co. perhaps push this to the legal forefront of the equality battle first. Just a thought. As I said, I'm actually sure that women not being included in the law prohibiting hate speech was more of an oversight than anything, but it needs to be rectified, and now. As a group, women are victimized by violence and hate more than any other, even if you add all the minorities together and its about time we demand our law makers make it absolutely illegal to incite hatred specifically against women.
At least Rochefort can face harassment charges but let's face it, there's a big difference between the kind of punishment for harassment rather than inciting hatred. Judge Helene Morin was right when she basically said her hands were legally tied on the matter, but now we need to demand that our government do something quickly to untie them in the future so that the pathetic excuses of a human beings like Rochefort go to jail where they belong.
From Spoutin' Off, I'm Zachary-Cy Vanasse.

---
Blog inciting hatred against women ruled legal
CBC News
March 31, 2021
A Montreal judge says that although she believes Jean-Claude Rochefort's blog incites hatred against women, the law does not make that a crime.
The ruling means there'll be no charge of inciting hatred for the website Rochefort created dedicated to Marc Lépine, who murdered 14 women at Montreal's École Polytechnique in 1989.
The site refers to Lepine as "Saint Marc." One image shows the Montreal university with the caption "where it all started."
Another caption says, "where it could happen again, with the right people and the right equipment."
Rochefort has said his website is "humorous," and that feminists made a hero out of the Polytechnique shooter by constantly talking about the tragedy.
Judge Hélène Morin said Wednesday that after reading more than 100 pages of entries to the blog, it's clear it incites hatred against women.
However, the judge said Parliament specifically intended the charge of incitement of hatred to protect minorities, which does not include women.
As a result, there is no crime in the Criminal Code of inciting hatred specifically against women, she said.
"Her conclusion is she doesn't have the choice.… She can't do it," said defence attorney Guillaume Langlois.
Rochefort still faces harassment charges and will remain behind bars until his next court appearance May 3.
---
Alleged anti-feminist blogger may be charged with inciting hatred
Man posted inflammatory comments on blog praising Polytechnique gunman
CJAD Newstalk Radio
March 16, 2021
Another charge may be coming against a Montreal man charged with making death threats against women in a blog praising the Polytechnique Massacre gunman.
The crown wants to add on a charge of inciting hatred towards an identifiable group.
61-year-old Jean-Claude Rochefort already faces a charge of making death threats against women in a blog that praised the gunman in the 1989 Polytechnique murders. He was arrested two days before the 20th anniversary of the tragedy.
"He's talking about women in heinous words," crown prosecutor Cynthia Gyenizse told reporters.
The hiccup is that the law says identifiable group covers race, religion and sexual orientation. And defence lawyer Guillaume Langlois says while Rochefort's blog targets lesbians, feminists and women in general,
"The women are not a group defined by the criminal code."
They'll make their arguments in three weeks.
Langlois says he also has new information, prompting a new request for bail.
A judge denied Rochefort bail last month, calling him a "ticking timebomb."
---
Man who ran Marc Lepine website denied bail
February 4, 2021
CTV
Jean-Claude Rochefort, the man who ran a web site devoted to mass murderer Marc Lepine, was denied bail at the Montreal courthouse on Thursday.
A judge said Rochefort, 61, must stay behind bars to protect women in the community.
Rochefort was arrested in December on the eve of the 20th anniversary of the Ecole Polytechnique massacre, and charged with uttering death threats against women in general.
The Crown alleges the self-described men's rights advocate posted hateful and menacing comments toward women on his blog.
Rochefort admits his blog may be in poor taste, but says he has the right to express his opinions.
Those opinions consider Marc Lepine, the gunman at Polytechnique, a folk hero who fought feminism.
The Surete du Quebec began monitoring Rochefort's blog last summer, but it was the Montreal Police Department that took him into custody.
When searching his apartment, officers found a vintage firearm from WWI and charged him with gun possession and uttering threats.
Rochefort was sent for psychiatric evaluation and found fit to stand trial.
Rochefort's lawyer says the Crown's evidence doesn't correspond to the charge, and tried to obtain bail for his client on the condition he not use his computer.
"On the defence we think it's more kind of brutal opinion, but we don't think it's threats, it's still opinion," said Cynthia Gyenizse.
Quebec court justice Claude Leblond disagreed, and read excerpts of the blog in court.
"What I see here is a recipe for a massacre," said Leblond. "I don't have any explanations about what's going on in his head."
Rochefort will return to court on February 16.
---
Quebec man behind Marc Lepine blog to argue for bail
CTV (Canadian Press)
February 2, 2021
MONTREAL - A Quebec man charged with making death threats against women on a blog that says Polytechnique killer Marc Lepine has become a folk hero is seeking bail.
Jean-Claude Rochefort has been behind bars since early December after being charged with one count of uttering threats.
The Crown alleges the self-described men's rights advocate posted hateful and menacing comments toward women on a blog bearing Lepine's name.
On Dec. 6, 1989, 14 women were killed and 13 other people wounded during Lepine's shooting rampage.
Rochefort, 61, has been deemed fit to stand trial after undergoing a psychiatric evaluation.
His bail hearing is scheduled for Thursday.
The controversial blog claims Lepine has evolved into a folk hero because his name resonates even today.
In an interview with the French-language arm of the CBC just prior to his arrest last December, Rochefort called the website "humorous" and said feminists made a hero out of Lepine by constantly talking about the tragedy.
"It's a minor news event that they've turned into something more," he told Radio-Canada. "Are we going to celebrate Marc Lepine in 50 years? That's absurd."
The blog, a combination of written texts and doctored photos of Lepine, is one of several websites apparently connected to the same author, according to L'apres-rupture, a group that assists divorced fathers.
In one text, Lepine is referred to as "Saint Marc."
Another doctored photo shows the Polytechnique campus with the caption "Where it all happened." That picture is superimposed on a map of Montreal with a second caption that reads: "Where it could all happen again with the right people and the right equipment."
A bail hearing initially scheduled for Monday was postponed to allow the judge time to read through about 100 pages worth of blog entries entered as evidence.
Rochefort was arrested just days before the 20th anniversary of the Polytechnique tragedy.
A number of people complained to police, including feminists and L'apres-rupture.
Jean-Claude Boucher, president of the group, says an investigation done for the organization provided police with a wealth of evidence, including IP addresses and hyperlinks to various websites.
Some of the statements on the website were considered serious enough for the Polytechnique school to heighten security before the anniversary event.
Rochefort's lawyer says the Crown's evidence doesn't correspond to the charge.
Guillaume Langlois said it will be up to the Crown to prove women in general were threatened, as the charge indicates.
"What the person says has to be very specific and I don't think what we've found in the evidence is as specific as it should be," Langlois said.
"We see it all the time in society -- people often say all politicians are bad. Does that mean it's a threat against a specific group? It'll be an interesting debate."
Rochefort is also charged with possessing an illegal firearm, but Langlois said it's a legal weapon with a permit that had lapsed.
---
Click here to read Rochefort's blog
Click here to view a picture from the Rochefort blog reproduced in the blog of Antonia Zerbisias, Toronto Star