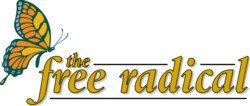 Articles on hate rock in Toronto
---
Hate-rock pedlar beats rap
Judge says selling of CDs not "willful" promotion of hate
July 8 - 14, 2004
Now Magazine
By Samantha Israel
With his Eminem-style haircut and boyish good looks, Mark Roy Elms seems an unlikely poster boy for the skinhead movement. In a Finch West courtroom June 9, Elms, on trial on 15 charges of wilful promotion of hatred for selling hate rock CDs, was acquitted of all charges, making him the first in Canada to be acquitted of such charges under Sections 318 and 319 of the Criminal Code.
Only 11 cases of wilfully promoting hatred have been heard, seven of which resulted in convictions. Two have yet to be heard, and another, thrown out on a technicality, is currently under appeal.
The high rate of conviction can be partly explained by the fact the attorney general must first consent to charging the accused for hate-related offences before charges can be laid by police. Attorneys general are very careful about giving that go-ahead unless there is more than just a reasonable likelihood of conviction.
In the Elms case, however, no one who sat in the courtroom seemed surprised when Elms was acquitted. ***
Elms, 22, was selling CDs at a skinhead event in the basement of the Fox and Fiddle pub on Lakeshore West on January 12, 2003. He was part of a group that had booked the room for two bands that night, just as they'd done five or six times before. "They have never caused any trouble at all, and this time was no different," Bill Lykiardopoulis, manager of the Fox and Fiddle, said in an interview later.
Detective James Hogan of the Toronto police services hate crimes unit was the first on the premises that evening. The Canadian Security Intelligence Service (CSIS) had notified the detective of the skinhead event just a few days before, and Hogan didn't want to miss it.
In June 2002, Anti-Racist Action (ARA), a group Hogan called "militant" in the way they counter racism, confronted a Toronto skinhead group in a violent protest. Hogan testified that he was not about to let that happen again, especially since ARA was throwing its 10th anniversary party that same night at the Opera House.
Hogan decided to stake out both events with the help of several other officers. When he walked into the basement room, Elms immediately began taking CDs off the table, prompting Hogan to check out the merchandise.
Displayed on the table in front of Elms, police testified, were 83 albums by Angry Aryans, Blue Eyed Devils and Extreme Hatred, to name a few.
In the courtroom, Elms smirked with head hung low as Browntown Burning Down, by the Angry Aryans, from their album Old School Hate, played through the speaker system.
"Browntown burning down / Negro in flames rolling on the ground / No longer welcome in our cities because you'll get beat / Extreme white racial violence is what the darkies can expect to meet."
The court also listened to Holocaust 2000, by the Blue Eyed Devils. "We've heard your tales of persecution and we've listened to your lies / But this time it's for real / The final genocide."
"Although some words may be hateful, we must tolerate speech without calling it criminal," Elms's lawyer, Peter Lindsay, who is also Holocaust denier Ernst Zundel's defence attorney, told me later outside the courtroom. "Just because you don't like something someone says doesn't mean he can be prosecuted for saying it."
Hogan described the 45-odd patrons still in attendance at 1 am at the Fox and Fiddle as "uniformed" males with shaved heads and white supremacist tattoos, wearing T-shirts, suspenders and cuffed jeans exposing their Doc Martens boots.
Elms admitted to owning the CDs, but Justice Derek Hogg didn't seem to read anything into that, or into the fact that others at the pub were decked out in white supremacist regalia. "It sounds like you're describing any NBA basketball player," the judge said.
Crown expert witness Karen Mock's portrayal of neo-Nazi hate propaganda received the same reaction from the judge.
"Mark Twain's Huck Finn uses the word 'nigger.' Blacks even call each other 'nigger,'" Hogg said without the slightest hint of emotion.
In order for an accused to be convicted of wilfully promoting hatred, five essential elements must be proven beyond a shadow of a doubt: that the accused communicated statements, that the communication occurred in a public place, that the communication constituted hatred, that the hatred was aimed at an identifiable group, and that such communication was done wilfully.
Although the Crown did prove beyond a shadow of a doubt that the CDs Elms owned were in fact hate propaganda against an identifiable group, it failed to prove, in Hogg's view, that Elms had communicated statements, that he did so wilfully or that the event where the alleged crime took place was a public one.
Crown attorney Jennifer Woollcombe argued that since Elms was at the event he must have been part of the skinhead group, and since he was behind the table he had indeed sold the CDs and knew what they contained.
Leaning back in his chair with arms folded, Hogg delivered his verdict.
"The Crown has not met their difficult burden," he said. "Great suspicion is not enough. The Crown asked me to infer a great many things, and I cannot infer doubt."
Although eyewitnesses claimed they saw Elms behind the table, no one, except for maybe his skinhead buddies, saw him actually selling the CDs. Not that it would matter, Lindsay argued. "Are we to arrest every clerk at a bookstore who sells Hitler's Mein Kampf?"
Len Rudner of the Canadian Jewish Congress says he's not pleased with the decision.
"The only good news is that at the very least all of the material was seized and ordered destroyed," he says. "Personally, I'd say there's a difference between selling insurance and selling hate CDs. If someone chooses to sell material that contains hate, there's no evidentiary test, but a reasonable person will ask, why is he selling it? But that's the difference between the opinion of a man and the opinion of the law."
Woollcombe declined to comment on the Elms case except to say that she's still waiting to hear from higher-ups today (Thursday, July 8) about whether the Crown will appeal.
---
Hate rock revival
June 20, 2021
NOW Magazine
By Enzo Di Matteo
The Canadian Jewish Congress isn't sure what to make of a skinhead concert that took place at a Scarborough restaurant June 8. The CJC doesn't want to suggest that the event, which attracted 80 to 130 youths, signals a resurgence in a white supremacist movement that has, apart from its presence on the Internet, been hardly visible in recent years. Is it just a blip?
"I don't want to go overboard here," says the CJC's Bernie Farber. "But it is the first time there's been a successful hate rock concert in the GTA in the last three or four years.
"On the other hand, it didn't attract the numbers it would have a few years ago. Still, we can't lose sight of what's going on."
Reportedly, none of the usual suspects on the far right were present or involved in the organizing.
Anti-Racist Action postered and rallied opposition at Cawthra Park. But ARA plans to crash the event never materialized, because the location was kept secret till the last minute.
The concert featured a number of bands, including Angry Aryans and Blue-Eyed Devils, and apparently took place at a restaurant in the Warden and Highway 401 area. One of the attendees located by NOW, a 19-year-old named Brad (he did not give his last name), was unwilling to divulge any specifics. He says another event will take place in Durham region later this summer and that he previously attended a similar concert in Kitchener.
"It's not really my thing," he says. "I'm more into hardcore. But the (racist) music doesn't offend me at all. I believe in free speech."
According to e-mails posted about this gig on a white supremacist Internet message board, plenty of beer was flowing and a few fights broke out . The requisite swastikas were in evidence. A song was dedicated to a Scarborough skinhead murdered six years back.
Judging by the signatures on e-mails sent to the board, attendees came from as far away as New Jersey.
Police arrived near the end of the night but weren't allowed to remain in the venue since the organizers had purchased a permit and the event was considered private.
Police apparently were stopping people as they left the premises. Detective Jim Hogan says it's unlikely any hate-related charges will be laid.
---
Raid on music distributor part of big hate probe: police
Business records, tapes seized in Windsor, Detroit
April 16, 2021
Toronto Star
By Phinjo Gombu
A raid on a Windsor house is part of an international hate propaganda investigation into Resistance Records, a large distributor of white supremacist music in North America, police say.
The raid last week, which resulted in the seizure of business records, is part of an investigation involving Michigan state police, the Michigan treasury department, Canada Customs, Windsor police and the Ontario Provincial Police.
A similar raid at the same time on Resistance Records near Detroit -- run by three Windsor-area Canadians -- resulted in the seizure of nearly 200,000 CDs and cassette tapes, extensive business records, computers and newsletter subscription lists with thousands of names, police said.
Michigan Detective Sergeant Robert Swackhammer said the investigation involved the alleged evasion of a 6 per cent sales tax on the sale of music.
He said George Burdi, Jason Snow and Joseph Talic -- all Canadian citizens listed in the company's incorporation documents -- were operating in Detroit without proper working papers. Snow and Talic could face deportation as illegal aliens.
Founder jailed
Burdi, the founder of the record firm, has been in a Canadian jail since February, when Ontarios top court upheld his conviction for the 1993 assault of a woman protesting a Ra Ho Wa concert in Ottawa. The conviction prevents him from entering the United States.
Resistance Records markets Burdi's group, Ra Ho Wa, and others such as Berserkhr, Nordic Thunder and Aggravated Assault, Swackhammer said.
It is registered as a Michigan company but doesn't have a sales tax licence.
One of Ra Ho Wa's songs describes boots that are going to stomp all over Jews. Their material promotes the belief that white people in the world are in crisis and race-mixing -- especially by white women -- threatens the reproduction of white males.
Snow, 25, in a telephone interview from Michigan yesterday, said he and his partners are not hate-mongers but rather music sellers.
He denounced the U.S. raid, saying they would fight it, as well as the raid at his Windsor home by the OPP. But he added he is worried by indications from Canada that he may be charged with distributing hate propaganda.
"I think it's a conspiracy to put us out of business," Snow said, adding that to the best of his knowledge the company is in compliance with tax laws. He denied working illegally in the United States.
Bernie Farber of the Canadian Jewish Congress called the investigation a significant step in the fight against hate-mongering.
"This is the first time in Canadian history that there has been a joint U.S.-Canadian action against hate-mongering," Farber said. "It sends a powerful message across the continent."
"Resistant (Records) is, I believe, one of the most important recruitment organs for young people into the hate movement," Farber said.