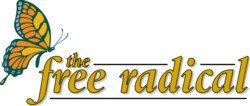 Sexual dance routines 'shockingly prevalent' among children
October 22, 2021
Toronto Star
By Andrea Gordon
Eight- and 9-year-olds dance to Beyoncé's "Single Ladies" at the World of Dance competition in California last spring. The racy routine caused a furor, but the father of one dancer told Good Morning America it was "completely normal for dancing."
Lisa Sandlos smiled through her 5-year-old daughter's first dance performance as the tiny ballerinas in sparkly dresses showed off their pliés, skipped in a circle, and fluttered their arms.
But her jaw dropped at what followed from the older girls. Seven-year-olds in crop tops and booty shorts did pelvic gyrations, shimmied and strutted across the stage. A preteen caressed herself and dropped to the floor.
Three years later, sexually charged routines for children too young to know their times-tables have become "shockingly prevalent," says Sandlos, 43, a lifelong dancer, teacher and choreographer.
"What I've seen in recitals is disturbing. At 3 and 4 they are bunnies and butterflies, and then at 7, boom, the girls are suddenly doing very erotic movement and dressed in sexualized costumes."
Sandlos, whose daughter, now 8, and 5-year-old son both dance, says it's time the community started talking openly about this trend.
She's tackling the topic for her PhD thesis in women's studies at York University, where she teaches dance and kinesiology. Her thesis will explore the role of mothers in the dance world, and whether they are oblivious or just afraid to rock the boat.
On Friday, she will present preliminary research at a conference of the Motherhood Initiative for Research and Community Involvement.
Sandlos knows it's a reflection of pop culture. But she worries about the messages that skanky moves and skimpy costumes instill in young female dancers about how they should present themselves, and the way it objectifies girls to the world at large. She's puzzled why instead of causing an outcry, the performances are greeted with cheers and trophies.
While it's a touchy topic in the dance community, Charlene Burnside of Ottawa is not afraid to voice her opinions. As the mother of a 6-year-old who competes, she's watched plenty of bumping and grinding by girls too young to understand the sexual nature of the moves.
Often the biggest hoots and hollers come from their parents, she says.
"Some of the things you see, my husband and I have turned to each other and said 'over my dead body.' "
She cites the famous performance by 8- and 9-year-olds clad in tiny tops, lacy hot pants and knee-high boots shaking and thrusting to Beyoncé's "Single Ladies" at the World of Dance competition in California last spring.
The routine caused a furor and the YouTube link made it into the inboxes of dance mothers everywhere. The father of one dancer told Good Morning America it was "completely normal for dancing."
Burnside says when her daughter wanted to start dancing last year, choosing a studio committed to "age appropriate" material was a priority.
Even so, she found herself speaking up once, when Ainsley performed a routine with 17 older girls and was fitted with a midriff-baring costume.
The designer modified Ainsley's outfit to one her mother was comfortable with.
It can be intimidating to object, especially when a group of dancers is involved, says Burnside, "but it's my job as a parent to put the brakes on."

Renowned dancer and teacher Sean Boutilier agrees it's time the dance community started addressing the pervasiveness of sexual material.
"It's an issue with me, big-time. I'm seeing way too much of it," says the former National Ballet of Canada soloist, who now runs the Sean Boutilier Academy of Dance in Etobicoke and Mississauga. "I've seen some stuff at dance competitions where all that was missing was a pole."
Boutilier says he raised the issue at a recent New York summit of 3,000 dance directors and studio owners from across Canada and the U.S., and told the primarily female group that, as a male, he found all the strutting and booty shaking "very troubling."
But Toronto dancer Natalie Pitton says "the sexy promiscuous style" promoted in music videos is what many kids want to learn and a lot of audiences want to see. "Classical, traditional training is just not the hype, which is really sad," says Pitton, 27, a performer, teacher and judge.
She says younger dancers often haven't mastered a wide range of moves, so the solution is to "add a little flash and attitude" to get noticed in competitions. "The audience gets hyped, and the performers feed off it and the choreographers feed off it. It's the 'wow' factor."
As a judge, she once told a choreographer that a piece created for an 8-year-old was so inappropriate it should never be performed again. It's never the child's fault, she says. "They're just doing what they're told."
Pitton notes studios don't want parents interfering, "but when it comes to morals and values, it's appropriate for them to speak up."
Boutilier stresses that being provocative is not required to win competitions, citing his own company's medals earned by young girls in tutus performing classical ballet. "We have to have some integrity," he says.
"People need to take a stand. We are supposed to be teaching dance. So have them dancing, instead of strutting across the stage."