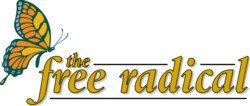 Articles on B.C. attack and posting of pictures online
---
Charges laid in BC rave sex assault
Globe and Mail
September 29, 2021
By Wendy Stueck
A 16-year-old male from Maple Ridge has been charged for the distribution of child pornography in connection with an alleged sexual assault in Pitt Meadows earlier this month.
The youth was scheduled to appear in court in Port Coquitlam on Wednesday morning.
Police say a 16-year-old woman was assaulted at a September 10 rave on a rural property in Pitt Meadows.
Photos of the incident were soon circulating on Facebook and on September 16, police held a news conference at which they said sharing or posting the photos constituted the distribution of child pornography. Police appealed to anyone who might have seen the photos to not distribute or share the images.
Two males have been previously arrested and questioned by police, but Tuesday's charge is the first in the case.
In the days following the incident, police visited area schools to talk to students about the date rape drug and teens' use of social media.
Police believe the girl was drugged, likely with the "date rape" drug GHB.
In a statement provided to police, the girl's family said she had returned to school and that the spread of pictures continued to re-victimize their daughter.
Police have said that up to a dozen people may have witnessed the assault and continue to ask witnesses to contact police.
---
Psychologist blames parents for desensitized kids
Montreal Gazette (Postmedia News)
By Carmen Chai
September 20, 2021

After a week that saw police in British Columbia begging teenagers to stop sharing photos of a sexual-assault case online, a psychologist is lamenting a generation of parents he says have "failed miserably" to bestow their children with empathy.
Dr. Oren Amitay, a Toronto-based clinical psychologist and university lecturer, says today's young Canadians are being inundated with images of sex and violence - and that parents aren't monitoring what their kids watch.
"There is absolutely no doubt parents are not involved enough with their children," said Amitay, who conducts parenting-capacity assessments for the Children's Aid Society.
"Never before in the history of modern society have kids been exposed to the things they're being exposed to these days. Because parents aren't filtering this out, kids' perceptions are being skewed and they're being desensitized to what they're seeing," he said.
"If (kids) are watching something violent or offensive and everyone is laughing, they'll think it's the norm."
Mounties expressed outrage this week as they called for teens to stop distributing graphic photos taken last weekend of a 16-year-old girl - possibly drugged - as she was being gang-raped by a group of seven males in a field in the Vancouver suburb of Pitt Meadows.
"I've been involved in investigating sexual assaults for many years. In that time I've never experienced anything like what is occurring in this investigation," said Ridge Meadows RCMP Sgt. Jennifer Hyland at the time.
RCMP have made two arrests in the case, including the 16-year-old they allege took the photos. That teen may face child pornography charges, as the victim is 16.
Amitay said he was not surprised to hear that teenagers who had photos of the incident were sharing the content on Facebook.
He said youth share violent videos every day, pointing to an example of an online video of a man "peeing on his girlfriend and terrorizing her."
"It's monkey see, monkey do. They don't see it's affecting a person and to them the person on the Internet is not real," he said.
The case has also caused division in the school, with some teenagers accusing the victim of lying, and those who have spoken up on either side of the issue receiving angry or threatening responses online.
Amitay said he believes the teens were simply using the "just-world" theory, which is when people, not just youth, deflect their own anxieties by blaming victims for things that were not their fault.
"If I can say this girl was a slut or a skank . . . if I can say she deserved it, it makes me feel comfortable because I can tell myself I'm not that stupid, I'm not that slutty, it'll never happen to me," he said.
---
Online porn contributed to gang rape: counsellor
CTV.ca
By Kerry Gold
September 16, 2021
A women's rape counsellor says online mainstream pornography bears some of the responsibility for the recent brutal gang rape of a 16-year-old girl and the immediate, widespread online distribution of pictures of the attack.
The attack happened at a Pitt Meadows, B.C. teenage rave party, and graphic photos were distributed across Facebook and other social media sites. Police said they were shocked at posted comments that disparaged the victim and suggested she cooperated in the attack. The photos and abusive comments continue to be distributed through social media.
"The proliferation of pornography on the internet makes it much more acceptable for the degradation of women and the rape of women to appear on Facebook," said Daisy Kler, spokeswoman for Vancouver Rape Relief and Women's Shelter.
"I think that's a new phenomenon. Much of the pornography available to kids on the internet is depictions of women being violently raped…and I think the acceptability of that kind of depiction of degrading women has influenced the acceptability of rape and sexual assault portrayed on Facebook."
Police believe the girl was drugged and raped by several teenage boys some time on Friday night or Saturday morning. Maple Ridge RCMP have charged one youth with production of child pornography for allegedly photographing the gang rape and distributing the extremely graphic images. Police say those pictures made their way onto sites such as Facebook, and have also been distributed widely on Blackberrys and iPhones, making it difficult for police to curtail.
Cpl. Jennifer Hyland said police are appealing to the public to cooperate with their efforts to stop the distribution of the images.
"Anybody who has possession of these photos needs to be aware it is child pornography," said Hyland. "They have to delete them and take them off [their phone or computer] and tell anybody they know who is sending them to stop doing that. They could very well be criminally charged for posting and distributing child pornography."
Kler said kids start watching pornography -- much of it degrading toward women -- at a younger age.
"I do know that the average age kids view pornography for the first time is between the ages of 9 and 11," Kler said.
"The whole mythology sold to men and the fantasy perpetuated through most pornography is how women are willing participants who really love sex and really want five men having sex with them. That is a predominant image and theory that's being put out by pornography."
Kler also commended the victim and called on the girl's friends to support her through a traumatic ordeal.
"This young woman is a very, very brave young woman and we really call on her community and other young women in her life to stand beside her. We ask that they not contribute to any discussion about her character, her personality, or anything like that. This is the time to stand up and speak out about violence against women and girls, and to be showing that it is a crime."
---
Students urged to stop distributing rape images
Toronto Star (CP)
September 19, 2021

PITT MEADOWS, B.C.—Police and school officials in a Vancouver-area community where a teenage girl was photographed while several men raped her urged students Friday to stop distributing pictures of the assault as police revealed their first arrest in the attack itself.
The 16-year-old girl was drugged and then raped by a half-a-dozen teenage boys and young men at a party last Friday on a rural property in Pitt Meadows, east of Vancouver.
The photos were posted to Facebook and traded among students using cellphones. Police have been warning people that the photos are child pornography because the girl is under 18 and trading them is a criminal offence.
They've already made one arrest in connection with taking and distributing photos, taking a 16-year-old into custody who could face child pornography charges.
The RCMP also arrested an 18-year-old man, who has since been released, and investigators are recommending sexual assault charges.
At a nearby school, where some of the students attended the large party after it was advertised on Facebook, an RCMP officer came to the school and addressed students in assemblies held throughout the day.
Jasmine Hillier, a 14-year-old Grade 9 pupil at the school who wasn't at the party, said she couldn't believe the assault or that people were posting photos to the web.
"I think it's a pretty terrible thing that they did, and especially to videotape it and put it on the Internet — what kind of people do you have to be to do something like that?" Hillier told several reporters who had gathered outside the school.
Hillier and her friends said rumours were swirling around school about the party and what happened to the girl, and despite word from the RCMP that the girl was drugged and violently assaulted, some students still don't believe it was rape.
"Why would anybody want rape?" said one of Hillier's friends, also a Grade 9 student, who didn't want her name published.
"Nobody asks to be raped," said another.
But despite all the attention the case has received and the strong language from police and school officials, some students weren't getting the message.
"I heard she wanted to do the stuff," said a Grade 11 student who didn't provide his name.
When asked why he believed that, he shrugged: "There's stories everywhere, I don't know what to believe."
Brandon King, a Grade 11 student, said he was at the party and knew people were drinking and doing drugs, but he didn't know anything was wrong when he was there.
"It was fun, I never even saw or heard of this when I was there," said King. "There was (a similar party the) week before, and nothing went wrong there. Everyone likes to say it's a rave. It wasn't a rave, it was just at a barn."
King said his peers who are trying to minimize the attack are wrong, and he thinks, overall, his classmates are taking the incident seriously.
"It's not right at all," he said.
---
Parent of raped teen 'a ball of rage'
Globe and Mail
September 19, 2021

It's a double hurt, and the pain is evident in every angry, halting word.
Not only has the 40-ish, self-employed contractor had to weather the alleged gang rape of his 16-year-old daughter, graphic pictures of the disturbing incident have been widely circulated on the Internet.
"It just makes you sick," the girl's father said Friday in an interview. "I'm still a ball of rage."
The Fraser Valley resident said the Internet photos, which police have been working feverishly to erase, make healing from the brutal assault even more difficult.
"We are certainly going after what can be sent, but there's stuff in personal devices that you're never going to be able to stop," he said. "For us, this may just go on and on. To call it a parent's worst nightmare is an understatement … and we're living it."
The father's name is not being used to protect his daughter's identity.
Circulation of the cellphone pictures on a number of Facebook sites has prompted widespread public outrage and soul searching over whether adolescents are increasingly desensitized by their social networking and easy access to extreme online images.
"They are seeing things that people, 30 or 40 years ago, would never have been exposed to in their entire lifetimes," said Sara Smyth, a cybercrime expert at Simon Fraser University's criminology department. "Now, kids of middle-school age are just being inundated."
B.C. Attorney General Mike de Jong said laws need to "evolve" to combat the way social networking can be used to further a victim's suffering.
"A young girl has been traumatized in an indescribable way, and what people need to understand is that every time someone views those pictures or transmits them, she and her family are being traumatized again."
But Stuart Poyntz, a communications researcher at SFU, said the answer is better education in the schools, rather than curbing freedom on the Internet.
"It worries me that we are treating kids as the scapegoats for a really brutal and awful event," Mr. Poyntz said.
The girl's father, struggling to understand how anyone could deepen his daughter's suffering by posting pictures of what happened, said he can only attribute it to desensitizing from the Internet.
"We are really dealing with a different level of youth and education," he said. "The old days are gone. It's out of control. You don't know what to do. You feel helpless."
The incident took place about a week ago in a field during an overnight rave in the suburban rural community of Pitt Meadows.
Police allege the girl was drugged, then sexually assaulted by as many as half a dozen individuals.
"It is very clear from the evidence, her physical injuries and her recollection of it that she was not a willing participant," RCMP Insp. Derren Lench told reporters. "She is 16 years old and has gone through something none of us can imagine."
Police have made two arrests, one a 16-year old boy alleged to have photographed and uploaded images of the attack to Facebook, the other an 18-year old suspected of sexual assault.
Charges are pending against both, according to police, although each has been released from custody.
Meanwhile, some students at Pitt Meadows Secondary School speculated that the girl was fabricating or exaggerating her story.
"I hear two sides of the story, so I'm not sure," said one Grade 11 male student. "She was probably on Ecstasy."
But Brandon King, who attended the party, said he was appalled by what took place.
"Guys who take advantage of girls that are drunk, never mind they may have the date rape drug in them, that's just disgusting. It makes me sick thinking about it," the Grade 11 student said.
He said he hadn't seen the photos and didn't want to. "I know people who do know her. It's just respect. I'm not going to go and look at them."
As for the victim, her father said she hopes to return to school as early as next week,
"She actually emits strength for both her mother and me, seeing how well she is handling this," he said. "She's got tons of support from her friends, and she's a real strong character, let's put it that way."
With a report from Justine Hunter in Victoria