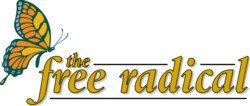 Move over Spiderman, here come the pimps
Costumes include outfits depicting prostitutes, too
U.S. firm's online offerings spark parent outrage
September 11, 2021
Toronto Star
By Andrea Gordon, Family Issues Reporter
A new line of Halloween costumes is scaring the wits out of some folks a lot more than the usual array of witches, vampires and ghosts.
They're child-sized pimp and "ho" costumes, available online from the U.S. and, according to a recent Washington Post story, also in some stores south of the border.
Starting at sizes 4 to 6x, they've been causing quite a stir about the impact of pop culture on kids and, particularly, rap and hip-hop.
"Choose from our selection of child-sized pimp & ho costumes on sale," Brands On Sale, an Internet retailer of products ranging from toys to furniture, says on its website. They're available for adults, too, and even the family dog.
The Los Angeles-based company sells four styles of pimp costumes for kids with long mock velvet jackets (including zebra and cheetah patterns), matching long pants and wide-brimmed hats. Prices start at $39.99 U.S.
The "ho" (slang for whore) outfit includes fishnet stockings and a black feather boa. It has been sold out "due to overwhelming demand," the site says.
The products have ignited some fierce reaction among bloggers, in the media and from parents who have contacted Brands On Sale directly, company spokesperson Johnathon Weeks confirmed in a telephone interview last week.
But the company is unfazed. "Costumes are just costumes and they're just for dress-up once a year," he said.
Brands On Sale, which also manufactures the costumes, has sold about 500 of them this season, including 18 children's ho costumes and 10 pimp suits sold to Canadians over the Internet.
"No way. You're kidding," Cathy Mallove, a Toronto mother of two girls, ages 12 and 9, said when she heard about the costumes. "I think that's outrageous and disgusting."
One of the irate bloggers who had seen pictures of kids modelling the costumes online seemed to agree. "What mom in their right mind would let their kid...wear pimp and ho costumes?" wrote the contributor to the Hip Mama blog site.
Rose Orlan of Toronto, who has two teenaged sons and a 6-year-old daughter, doesn't like it, either. But she's not shocked, because kids today are bombarded with sex. "It's on a continuum of the kind of stuff that's out there," said Orlan. "That's what's out there now, is pimp and ho fashion."
You don't have to look far to find it. There's an MTV show called Pimp My Ride featuring car makeovers, which also runs on CTV and MuchMusic, and, coming soon, an animated Hollywood movie called Lil Pimp about a 9-year-old boy. There's even an energy drink called "Pimp Juice" being flogged by rapper Nelly.
"It's part of the vernacular of rap and hip-hop," said Debbie Gordon of Mediacs in Toronto, who teaches media literacy to kids. She said, after teaching 150 workshops last year, she's well aware that sexual language and imagery are "just rampant" in their world.
"What we'd better be doing is helping our kids understand what the language means." Her philosophy: Give kids the critical thinking tools to help assess the messages they get, who's behind them and their motives.
Jamie DaSilva, merchandising and marketing manager with Amazing Party and Costume in Etobicoke, said, though he has pimp and ho costumes for adults, he wouldn't stock such items for kids. He doesn't know of anyone in the GTA who does.
But DaSilva isn't surprised they're available. He's had parents come in the store and say, "My son wants to be a pimp for Halloween." In several cases, they ended up buying the adult accessories like hats and fake "bling."
Weeks said the pimp and ho look is big among kids and teens as a colourful, flamboyant style, rather than for the sexual connotation. Last year the company sold only 200 of the costumes. "I guess...all the media and press has helped," he said.
Next year, the company plans to introduce a costume for infants.
But Shari Graydon, Ottawa-based author and media literacy expert, said the notion of making pimps and prostitutes into a game and a style is "pathetic" and shows the disconnect between the producers of pop culture and what most parents want for their kids.
"It tells us really that we've lost our way," she said. "We have allowed popular culture to normalize the sexualization of children."
In Toronto, spokesmen for several major costume stores said they wouldn't sell the costumes for kids.
Malabar, with stores in Toronto and Ottawa, offers them only in adult sizes.
Andrew Pelletier, a spokesperson for Wal-Mart Canada, said the giant retailer always screens the collections of Halloween costumes it buys to ensure they are all appropriate for kids. "We cater to the mainstream," he said. "We wouldn't consider those costumes to be in the mainstream."
How long they'll stay on the market in the U.S. remains to be seen, too. Weeks said Brands on Sale had been negotiating with one organization that wanted to buy the last container of about 1,500 costumes — just to destroy them. He wouldn't disclose the name of the group but said if someone wanted to buy the outfits, worth $30,000 to $40,000, the company is happy to sell.
"We said we'll supply the gasoline and you can burn them here if you want."