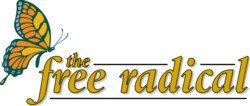 Toronto Police warn teens, parents of "sext crimes"
Officers say there has been 'a rash of investigations' involving the posting of nude photos not meant for public view
Globe and Mail
June 18, 2021
By Ann Hui

One of the last times Samantha Beattie spoke with her 13-year-old sister Hope Witsell, Hope said that she would not give in to her harassers. Not long after, Hope was found dead after hanging herself in her bedroom.
"They were calling her names like whore, slut, things like that," said Ms. Beattie, 25. "The boys kept asking if she'd send them text messages, like 'Can I see? Can I see?'"
The harassment had begun months earlier, after a "sext", or text message containing sexually explicit material, showing an image of the young Florida teen's bare breasts began circulating around school. Hope had taken the photo herself and sent it to a boy she liked, but eventually, it was found by the boy's girlfriend who distributed it around school.
"We all told her it would pass, that eventually no one would remember it," Ms. Beattie said. "I just wish she had believed us."
Over a year later, police say they're involved in a "rash of investigations" related to similar incidents of "sexting" harassment in Toronto. Sergeant Kim Scanlan with the Toronto Police said Friday that the spike could be due to the fact that kids are entering summer holiday and away from day-to-day supervision, compounded by the fact that mobile technology is more widely available than ever.
Toronto Police would not comment on how many complaints there have been, but Detective William McGarry said reports in the past few weeks have been the most they've ever received.
Detective McGarry said the typical narrative is this: "a boyfriend and girlfriend share private images with each other. They think it's private, and everything's great," But then, "the relationship breaks down, they break up, and then one party starts sharing it with his friends. Then other people see it, and so on." In many cases, the photos are then used to harass or even extort from the other party, circulated at school, sent to the child's home, or posted online.
"Once the image goes out of their hands," he said. "They really have no control over it."
The majority of children who've filed complaints are teenagers, Detective McGarry said, with the youngest being around 12.
Noni Classen, director of education at the Canadian Centre for Child Protection, said that, for teenagers "sexting" has, for some, become so normalized that they don't stop to think about consequences. Celebrities who've had their "sexts" made public, like High School Musical's Vanessa Hudgens, have only contributed to this. "They're thinking in the here and now," she said. "They think it's no big deal."
And while a child sending nude photos of him or herself to another consenting individual does not constitute a crime in Canada, the further distribution of that photo by anyone else does. Anyone who forwards the image can be arrested and charged under child pornography laws.
Judy Arnall, a Calgary-based parenting instructor at the University of Calgary, recommends parents talk to their kids about "sexting" and make sure they know the consequences of their actions. "You can't plant seeds in their minds, because those seeds are already there," she said. "What you're doing is telling them, 'I'm okay with talking about this.' "
But some experts say concern about "sexting" may be inflated. "It's become a kind of moral panic because people have pronounced it an epidemic," said Peter Cumming, a professor of children's studies at York University. He suggested that U.S. polls from last year which estimated that about 20% of all teens have "sexted" in the past, are exaggerated. "One hundred years after Freud, we still don't want to acknowledge that young people are sexual beings," he said.
As for Ms. Beattie, who says her parents still haven't moved on after Hope's death, she just hopes other young people will learn from Hope's experience. "No matter how much you trust someone at one point, there may be a point where they have a moment of anger," she said. "And once it's done, it's done."