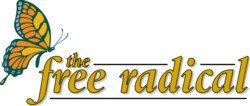 Pole-dancing for children bares discord
National Post
July 31, 2021
By Misty Harris
A small but growing number of dance studios are offering pole-dancing classes to girls as young as five, raising questions about what crosses the line in sexualizing children.
B.C.'s Tantra Fitness, which operates in Vancouver and Langley, has taught students age nine and up in regular classes, and has gone as young as five years old in private lessons. There's even talk of introducing a mommy-and-me pole class.
"I just had a baby six months ago, and I'm hoping she'll start to learn pole-dancing as soon as she can," said Tammy Morris, the owner of Tantra Fitness. "Kids love the pole. If anything, it's hard to get them off it because they're such naturals."
Ms. Morris, a former exotic dance champion, said she has worked hard to separate the art of stripping from the art of pole-dancing, keeping the focus on fitness and technique. She acknowledged that the activity has sexual connotations, but said any moral panic around its instruction to children is misplaced.
"Children have no [erotic] association with the pole whatsoever," said Ms. Morris, arguing that they would see the same apparatus at a firehall, playground or circus. "Unless you teach someone how to grind and make reference to taking off your clothing, there's nothing wrong with it."
Even if classes are not framed in a sexual way, U.S. feminist writer Jessica Wakeman said there is no escaping the pole's loaded meaning.
"You can try to accuse someone like me of making a big fuss about nothing -- the argument that it's only sexual if you say it's sexual, like a three-year-old wearing lipstick or a five-year-old in high heels," said Ms. Wakeman, who writes for the pop culture website The Frisky.
"But the reason people get upset is because it is inherently sexual, and you can't assume a kid won't be affected by other people's reactions to it."
Disney star Miley Cyrus sparked international uproar at the 2009 Teen Choice Awards after sidling up to a pole during a musical performance.
The only Tantra Fitness classes that have firm age restrictions are Exotic Dance and Lap Dance, leaving open those with names such as Bellylicious, Sexy Flexy, Pussycat Dawls and Promiscuous Girls. But for anyone underage to participate, Ms. Morris said, a waiver must be signed by the youth's parents.
In the case of seven-year-old Kennedy Benko, who has been taking lessons for two years-- and had Ms. Morris at her last birthday party, to teach her friends some pole tricks of their own -- this isn't a problem. Her mother is a fellow student at Tantra.
"It's just another form of exercise, and an awesome core workout.... You should see [Kennedy's] little abs -- they're rockin'," said Randi Moscovitch-Benko, a fitness instructor.
"I challenge anybody who has anything to say about it being a bad thing or a sexual thing or 'How can you let your child do this?' to get up on the pole and try to pull their legs over their head."