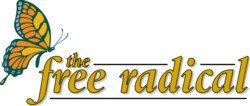 Bump, grind your way to riches, students told
January 14, 2021
San Francisco Chronicle
By Ryan Kim
Students at a Palo Alto middle school learned more than school officials ever expected when a recent "career day" speaker extolled the merits of stripping and expounded on the financial benefits of a larger bust.
The hubbub began Tuesday at Jane Lathrop Stanford Middle School's third annual career day when a student asked Foster City salesman William Fried to explain why he listed "exotic dancer" and "stripper" on a handout of potential careers. Fried, who spoke to about 45 eighth-grade students during two separate 55-minute sessions, spent about a minute explaining that the profession is viable and potentially lucrative for those blessed with the physique and talent for the job.
According to Fried and students who attended the talk, Fried told one group of about 16 students that strippers can earn as much as $250,000 a year and that a larger bust -- whether natural or augmented -- has a direct relationship to a dancer's salary.
He told the students, "For every two inches up there, it's another $50, 000," according to Jason Garcia, 14.
As word of the remarks spread among students and parents, school officials found themselves forced to answer why a previously successful program had come to address a rather adult topic. While administrators said only two parents had formally complained about the presentation, other parents reached Thursday said the references to stripping did not belong at school.
"I think it's definitely inappropriate," said Angela Craig, 47, the mother of an eighth-grader. "I think the kids have pretty malleable minds and are influenced highly by what an adult says. They don't need to hear about this from someone the school sanctioned."
Principal Joseph Di Salvo, while insisting the matter had become overblown, agreed that the topic was inappropriate. He drafted a letter Thursday to parents of the school's eighth-grade students saying that, while many students were not offended by the talk, it should not have occurred.
"Our goal was to expose to students a variety of careers, but our intent was not strippers or exotic dancers," said Di Salvo, saying Fried will most likely not be invited back next year. "Dancing is fine, but dancing in a sexual way is not fine because of where the kids are in their lives."
Reached at his home, Fried said he understands that some may have felt he crossed the line, but he stood by his overall conduct. His remarks were part of a larger presentation entitled, "The Secret of a Happy Life," which he's given at the last two career days. The talk is aimed at inspiring kids to find happiness by settling on careers that they love to do and are especially equipped to perform.
As part of the presentation, he handed out a brochure featuring a list of more than 100 fields to investigate, including advertising and investment banking but also poker, stunt flying and stripping.
"I believe you should be honest and open with everyone, and there is no such thing as inappropriateness," said Fried, 64, who owns a sales consulting firm. "Eighth-grade kids can digest a lot more than their parents believe they can. The mind will put it in its proper niche. I don't believe any kid was marred or harmed by any of the talks."
In fact, some students who attended Fried's talk found his presentation extremely helpful and inspiring.
"I went into career day without knowing what I wanted to do, but (Fried) made it clear you can do anything you want," said 13-year-old Mariah Cannon.
The questions surrounding Fried's presentation marred an otherwise successful career day, which featured an F-16 fighter pilot, a concert pianist and a heart surgeon. Fried, who was tapped to speak two years earlier by the coordinator of the career day program, had never caused any complaints before, said school officials.
Di Salvo said the school most likely would begin screening brochure material provided by speakers. He said the situation was compounded by the fact that a substitute teacher had monitored Fried's talk instead of a regular history teacher, who called in sick and would have probably stepped in to stop Fried had he been there.
"I think it would have been really different if the regular teacher was there," Di Salvo said. "It was just the luck of the draw with this speaker with a substitute. It's kind of like the perfect storm."
In hindsight, Fried, who has no children, said his message didn't need to stray so far afield.
"Maybe I could have probably spent less time on exotic dancing," he said. "But I think the kids were entertained."