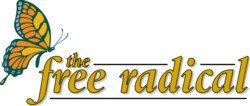 Girls, parents fight clothing "whore wars"
Styles for tweens show lots of skin - Marketers lust after kids' dollars
Toronto Star
September 6, 2021
From New York Times
By Guy Trebay
WHITE PLAINS, N.Y. -The front lines are drawn in the cool non-space of every suburban mall in America. Here, at the Abercrombie & Fitch store in the Westchester, a vast shopping centre, pictures of half-nude models hang coyly above registers and shoppers skirmish amiably over cropped miniskirts and skimpy tank tops against an aural backdrop of the White Stripes.
The combatants, if they can be called that, are parents and their daughters and the fraught territory they are contesting is adolescent sexuality. "The `whore wars' are a big issue," says Donna Cristen, who was shopping for back-to-school clothing last week with her daughter, Tess, 13.
Cristen's reference is to a term that arose on the Internet, where commentators like Betsy Hart of CNN complained that mainstream stores were increasingly carrying clothing that could seem designed to suit the needs of women who work the Lincoln Tunnel on-ramp. "Dressing like a slut," Hart called it. Television commentator Bill Maher said the way things are going in fashion, there will soon be nothing left for prostitutes to wear. And last summer, the Washington Post reported that fashions for girls in the "tween" years were "long on skin, short on modesty."
"Everything in stores now is so provocative, you have to keep a close watch," Cristen says, referring to the spaghetti strap blouses, midriff-baring tank tops, platform shoes, thongs, T-shirts emblazoned with double-entendre slogans and camisoles with built-in bras, all pitched by retailers at girls who have barely crossed the threshold of puberty.
Naturally, there are parents lucky enough to avoid the problem, either because their children are fashion-proof or because they choose icons of another sort. "It's not an area worth making an issue of, for us," says Jill Hayman, a real estate lawyer at Morgan Stanley whose 14-year-old daughter, Remy Nelson, attends private school. "When she leaves the house she's usually wearing a short-sleeved shirt, a pair of pants and sneakers," Hayman says. "She's an Avril Lavigne fan, luckily for us." Cristen's daughter, who is dressed with a degree of maturity well beyond her years, says her style is "a little punky, a little sporty and a little preppy."
"We were just talking about how low is too low," Cristen says, referring to necklines for teenagers. A blouse is probably cut too low, she and her daughter agreed, not when a young woman shows cleavage but when her neckline reveals "another color" of skin.
Randi Cardia, who lives in Manhattan and has two teenage daughters, described a majority of the clothes offered for them as "hooker wear."
"There are a lot of us out there that are just appalled that someone hasn't taken a stand," Cardia says — a stand against what she called "disgusting role models" like Britney Spears and Christina Aguilera, whose images might have sprung from the fantasies of Humbert Humbert.
"It's normal now to see these 12-year-old or younger girls trying to be Britney and Christina, with their pierced bellybuttons, their tiny little tube tops, their strappy shoes and their shorts (showing the tops of their buttocks)," Cardia says. Discouraged by the current run of back-to-school offerings, she shops with her daughter at stores that cater to boys.
Many schools have been forced to modify dress codes to address concerns that are as much practical as moral. "If you can't sit on the floor in a discussion group about a piece of literature without calling attention to yourself, you're not appropriately dressed," says New Jersey elementary school principal John Fierro, referring to the micro-miniskirts now popular among middle-school girls,
The dress codes at Fierro's school, Dorchester Elementary School in Woodcliff Lake, resemble those across the U.S. "Revealing, low-cut, transparent, suggestive clothing is forbidden," Fierro says, as are halter tops, micro-minis, clothes with slogans or artwork that refer to tobacco, drugs, alcohol or violence; clothes that show off body piercing; platform shoes and backless sandals. Even bangle bracelets, which could be a menace to a student in Grade 4 doing layups in phys. ed., are banned.
"I hate to Britney Spears-bash," Fierro says, "but parents are now in a position where they're talking to a kid and saying: `I realize your role model is 18 or 19. You're 10.'"
The days are gone when 10 could be thought of as the prime of childhood, a late-Victorian convention that survived intact until marketers found a way to exploit the territory. Behind the sartorial rebelliousness that jolted reviewers of the current movie Thirteen — tongue piercings and shredded hip-huggers, skimpy shirts and weird eye makeup — another message was concealed. That one involved cultural complacency about childhood reshaped along mercantile lines.
"In marketing circles, they talk about KGOY," an abbreviation for Kids Getting Older Younger, says Alissa Quart, the author of Branded: The Buying And Selling Of Teenagers (Perseus Books, 2003). "You want to get them younger, so they're full of aspiration not only to look older but to spend older."
That this strategy works seemed clear at Delia's, an apparel store in the Westchester mall, which was packed last week with young shoppers pawing through racks of $22 (U.S.) T-shirts imprinted with phrases like "Parental Guidance Suggested."
It is by no means obvious how well such guidance is heard. Most Delia's customers are teenagers, says Nicole Gallego, a saleswoman there, and many pay for their own purchases.
"You'll never hear a mother say, `You can't wear that to school,"' Gallego says.
Quart says challenge is figuring out what message children will hear. "You don't want to sound censorious or reactionary. But kids watch HBO. They see late-night TV. They see the 200 channels teeming with quasi-pornographic imagery. "Parents have to think about a life of commerce these kids are caught up in and teach them some media literacy," Quart says.