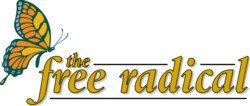 Grade 11,12 boys target Grade 8 girls on Facebook
May 22, 2021
Canwest News Service
By Damian Inwood
School officials and RCMP have alerted the parents of hundreds of children at a Surrey, B.C., high school after students posted a page on Facebook encouraging Grade 11 and 12 boys to seduce Grade 8 girls.
The "LGS Club" -- or "Little Girl Slayers Club" -- was reported to officials at Lord Tweedsmuir Secondary School this month, said Anita Roberts, founder of SafeTeen, brought in to counsel 150 Grade 8 girls.
She said her group presented the girls with a program on sexual boundaries entitled "My body is not your playground."
But she also said not all Grade 11 and 12 boys should be branded as predators.
"Most of the guys at Tweedsmuir feel really angry and really protective of the Grade 8 girls," she said.
"The fact is, most men don't hurt women and children. Most of these guys are really upset about it as well."