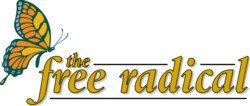 Bootylicious backlash
How some girls are turning to less racy clothes
May 3, 2021
National Post
By Anne Marie Owens
When the models stroll down the catwalk at Calgary's Spruce Meadows Congress Hall this weekend, there will be no plunging necklines, no exposed thongs or teddies, no skintight pants or barely-there skirts.
These models, all of them young women between the ages of 12 and 18, will instead be adhering to the dictates of an alternative fashion movement that espouses these kinds of counter-cultural beliefs: Undergarments should not become outer-garments; clothing should not reveal what should be concealed; and it's possible to be pretty without being provocative.
This is the Pure Fashion movement, gaining popularity among churchgoing families as an antidote to the Britney-Spears-induced realm of sexualized attire for girls at ever-younger ages.
And while what's going on in Calgary this weekend and in the handful of U.S. cities also involved in this program may be a fringe movement, there are hints that its new modesty ethos may be gaining ground.
The fashions at all of the major international shows took a noticeable turn toward covering up this season, with longer hemlines, higher necklines and more voluminous clothing on the runways in Paris, Milan, New York and London.
Even the world of cheerleading is beginning to eschew its sexualized dress and demeanour: The British Cheerleading Association recently adopted new modesty rules that prohibit any midriff-baring fashions; and the House of Representatives in Texas -- home state of the original pom-pom-toting sex symbols, the Dallas Cowboys Cheerleaders -- voted to ban "overtly sexually suggestive" routines for school cheerleaders.
A controversial window display in the Oakville lululemon outlet encapsulates the competing choices for its young, affluent clientele this way: On one side is Yoga Girl in the stylish but comfortable attire that has made the retailer popular; on the other, Stupid Girl identifies the crass-looking fashion of mannequins surrounded by trashy celebrity magazines.
"There's such a big push from the entertainment media and from Hollywood that these girls just get sucked into thinking they have to dress provocatively to be in fashion. We're teaching them they can be fashionable and pure," says Jodie Britton, the Calgary woman who has brought Pure Fashion to Calgary, the only Canadian city to officially join the organization, although there's been interest in hosting similar events in Toronto, Edmonton, Vancouver and Halifax.
In the United States, where Pure Fashion began as a spin-off from the Catholic girls-empowerment Challenge Girl Clubs, there are shows scheduled most spring weekends in Dallas, Louisiana, Washington, D.C., Seattle and Chicago. In Atlanta, where the first Pure Fashion show was held seven years ago in a church basement, the slick production last weekend drew a crowd of 2,200 and featured Canadian crooner David Foster among its entertainers.
"This is such a counter-cultural message that we have to wrap it beautifully so people see why you don't have to look promiscuous to be glamourous," says Brenda Sharman, the Atlanta-based national director of Pure Fashion.
"We're trying to show why a young woman should choose to be modest. There is so much in our culture that has desensitized us to being modest. Everything is so out there.... We live in a very racy culture."
The training sessions and workshops leading up to the fashion shows cover everything from hair and makeup tips and modern etiquette to the virtues of chastity.
Despite Pure Fashion's assertion that it's possible to be "trendy but tasteful," some of its clothing guidelines sound decidedly retro for modern-day fashion: "Layer your tops so that your private parts remain private;" "If it is summer and you are wearing lightweight clothing, make sure that your undergarments are doing their job protecting your modesty;" and "Choose a bra that has a little padding to help disguise when you are cold."
The list of Pure Fashion beliefs includes: "That our private parts should remain private;" "That our bodies are holy and sacred and our clothing should not reveal what should be concealed;" and "That virtue is the most important 'must have' for every season."
Another core belief is that it is possible to change the world "by changing our hearts, our minds and our clothes."
Accordingly, the clothing guidelines for the fashion shows are strict: Shirt necklines should be no lower than four fingers below the collarbone, no thin or sheer material, no strappy backs or halters, and no tank tops without overlaid shirt or jacket; pants should not be too tight, and the appropriate length for shorts is determined by putting arms straight at the side and measuring no higher than your longest finger; skirts should be no shorter than four fingers above the kneecap; and no exposed bra straps.
Bob Christianson, a Calgary father of six, four of them girls, says reinforcing these kinds of standards is a significant step in turning around prevailing societal attitudes that dictate teenage fashion.
His 15-year-old daughter, Eve, is participating in this weekend's show, but he remembers trolling around all the malls of Calgary when the low-rise pants style was extreme, desperate to find appropriate attire for another daughter.
"In this day and age where sex is in everybody's face, I think it's great to get another image out there that says to girls, 'You can turn boys' heads, but there's a way to do it with dignity.' "
Samantha Tomiak, another 15-year-old participating in this weekend's show, says she's happy to explore some fashion options that don't require public exposure.
"You watch TV and movies and you see the girls in the mall dressed provocatively and the boys are all over them. This is teaching us how to get the attention without wearing those kinds of clothes."