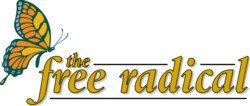 Girl's boyfriend watched movie on night of murders, court hears
June 29, 2021
CanWest News Service
By Sherri Zickefoose
MEDICINE HAT, Alta. -- Jeremy Allan Steinke got high on cocaine and watched the movie Natural Born Killers the night he allegedly murdered three members of a Medicine Hat family, a jury heard Thursday.
His 12-year-old girlfriend, now 13 and on trial for her alleged role in the killings of her father, mother and brother, concocted a cover story and said she felt sorry for Steinke "because he only did this for her," a key Crown witness testified.
On Thursday, Kacy Lancaster, 20, stunned defence lawyer Tim Foster when she said that the accused girl told her to lie for her and Steinke.
Lancaster, who was arrested with the two accused killers in Leader, Sask. the day after the family's bodies were found on April 23, 2006, is charged with accessory to murder after the fact.
Under cross-examination, Foster accused Lancaster of trying to pin the blame on his client because Lancaster was in love with Steinke.
Foster told court that Lancaster made the claim for the first time Thursday that the accused girl asked her to lie, and never had said so in previous police interviews.
"I was acting on adrenalin, fear and shock," Lancaster said, in admitting she lied to police. "I want to tell the truth. The whole truth."
Foster told reporters after court he didn't anticipate Lancaster's new accusation against his child client. "Today's typical of a trial. The evidence isn't always what we expected," Foster said.
The accused girl, who cannot be named, has pleaded not guilty to three
counts of first-degree murder. She sits in a prisoner's box obscured from view. She is believed to be the youngest person in Canada ever charged in a multiple killing.
Steinke, now 24, is also charged in the killings, but has not entered a plea.
Court also heard that the night before the murders, Steinke watched the film Natural Born Killers twice. The opening sequence of the violent crime film features a girl and her boyfriend murdering her family and running away, jurors were told.
On April 24, 2006, Lancaster was sitting with the handcuffed 12-year-old girl in the back of a Mountie police cruiser while the girl fretted about Steinke.
"(She) said she was very worried about Jeremy. She said she felt bad because he only did this for her," Lancaster testified in Medicine Hat's Court of Queen's Bench.
Lancaster drove the couple and others out of the city just hours after the three family members were killed. They fought for their lives and bled to death after being stabbed multiple times. The boy's throat was slashed open.
Lancaster described the guns-drawn police takedown, which happened while the friends were sleeping in her pickup truck parked at a Saskatchewan school.
The accused girl, who was in Grade 7 at the time, was not wearing pants when she was ordered out of the truck bed, court heard. Police would not allow her to pull them on, Lancaster said. The girl told her she was afraid Steinke would be charged with rape because she was a minor. Lancaster said she joked, "You can just say the cops raped you."
Lancaster and her best friend, a 16-year-old girl who cannot be named, said they lied to police because they were afraid of getting into trouble. They said they were going on a two-day camping trip.
Meanwhile, a teen witness who cannot be named, admitted she helped clean Steinke's truck at his request. The girl, who was 16 at the time, told court she was high on marijuana at the time and didn't know why she agreed to wipe down the inside of Steinke's truck.
"I was stoned. I didn't ask questions," the girl testified. "He said there was some stuff on the seat he didn't want his mom to see," said Lancaster.
Both girls were charged with accessory to murder. The unnamed teen pleaded guilty to obstruction instead.