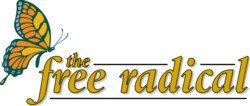 Briere pleads guilty to Holly Jones's murder
June 17, 2021
Globe and Mail
With reports from Oliver Moore, Mary Nersessian and Canadian Pressl

The man who pleaded guilty to murdering 10-year-old Holly Jones at a Toronto court Thursday morning fulfilled his "dark secret" when he abducted, sexually assaulted, and dismembered her shortly after viewing and becoming aroused by child pornography.
Michael Briere, a software developer who lived only blocks away from Holly's home in the west end of the city, received an automatic life sentence and won't be eligible for parole for 25 years.
"A man who commits this type of crime, you put him away, you put him away for good," Mr. Briere told Ontario Superior Court as Holly's mother, Maria Jones, sat nearby, rocking back and forth in her seat, and sobbing at times. "I have failed as a human being."
Family lawyer Tim Danson told reporters that Holly's father had chosen not accompany her mother because he was unsure whether or not he would be able to control himself in the courtroom, and, quite frankly, he was more than certain that when his eyes would fall upon the murderer of his daughter he would not be able to control himself.
As an agreed statement of facts was read out to the court about how Mr. Briere grabbed Holly by the neck, sexually assaulted her on his bed, killed and dismembered the schoolgirl after downloading and viewing child pornography off of the Internet.
Holly disappeared May 12 of last year while walking home from a friend's house. Stuffed into two bags, her body was found near Lake Ontario the next day.
In his confession to police, Mr. Briere said he was surprised by how easy it was to access child pornography.
"The simplicity of getting material ... it's close to mind-boggling," he says in the 61-page document. "I have never understood how come the whole thing wasn't shut down, just because of the nature of it. You search for the word 'baby' and it will find stuff there ... it's easy ... you don't need a degree."
"I don't know how it is for other people, but for myself, I would say that, yes, viewing the material does motivate you to do other things ... the more I saw it, the more I long for it in my heart."
Inside, Mr. Briere disrobed both himself and Holly, sexually assaulted her on his bed. "I never actually completed the act" — and then strangled her, all in about an hour, before dismembering her.
"I always had the fantasy of having sexual relations with a little girl," Mr. Briere is quoted as telling police in the statement. "So I just got carried away, and I walked outside, and Holly was . . . I didn't know her, I'd never seen her before . . . If she wouldn't have been on the street corner, I probably would have just walked the street and just gone back home."
Panicking after he killed her, he stuffed Holly's body in his fridge. Figuring he couldn't dispose of it in full, he used a small handsaw from his toolbox to dismember her.
He then frantically disposed of her remains over three days: the night of her murder, he carried her torso in a gym bag on the subway, panicking when some blood seeped onto the floor, and then dumped it into the Toronto harbour.
The next day, he rode the subway again with a travel bag containing more body parts, dumping them in another part of Lake Ontario.
On the third day after her murder, he stuffed more remains into garbage bags and put them on the curb outside his apartment for trash pickup, staying awake all night until they were gone.
Police matched Mr. Briere's DNA to the blood found under Holly's fingernails, Mr. Culver said, adding, "as remorseful as he appeared in court today, he didn't turn himself in, this wasn't a situation where he said sorry, until ... the police nailed him with overwhelming DNA odds.
"Mr. Briere, whatever else motivated him, was spurred on by images of child pornography downloaded from the Internet.
"If this isn't a case that brings home to society, to government, to legislatures and to those involved in the prosecution and resolution of child pornography cases that this cancer on our society must be stopped and stamped out, then I can't think of one."
Mr. Danson read a statement written by Holly's parents when Maria Jones was too distraught to read it herself.
"This cannot be the end. The truth is that Holly's spirit, her compassion, her gentleness, her sense of humour and her love of life will never die," he said.
He called on legislators to strengthen Canada's child pornography laws.
"While some argue that child pornography is constitutionally protected free speech, Parliament must tighten up its child-pornography legislation by giving full constitutional weight to children's equality and privacy rights by adopting zero-tolerance for child pornography," he said.
Maria Jones spoke briefly to thank the public for its support and to add, "I know Holly will make a difference," she said.
Mr. Briere was arrested June 20th and has been in prison since, under protective custody. On Thursday, he was escorted in court under heightened security. He was wearing a suit, clean-shaven and with his black hair pulled back.
He told Ontario Superior Court Judge David Watt that he had decided to plead guilty to the crime.
"Your crime profoundly shocked this community and city and it is a community that is no longer easily shocked by crimes of violence," Judge Watt told Mr. Briere, "A random abduction on a quiet city street, a sexual assault, a murder, dismemberment, a young active life, like others full of promise, snuffed out.
"There seems no bottom in the depravity pool nor any limits to the vulnerability of our children."
Police visited Holly's parents in "Holly's Garden" before Thursday's court appearance to help prepare them for the evidence they would hear.