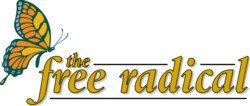 Video game lures fanatics
Counterstrike played online by pair who traded guns through mail
January 28, 2021
Hamilton Spectator
By Chris Sorensen
Ben Borsellino is the first to admit that Counterstrike -- the Internet video game police linked to a local 15-year-old caught with an assault rifle -- tends to attract a fanatical bunch of people.
The 24-year-old manager of Rocky Rockets, an online gaming centre on Ottawa Street North, says some hardcore players even tote around their own hard drives, keyboards and mouses.
But when asked whether the game itself breeds violence, Borsellino just laughs. "These are just guys that hang around and go to high school and play hockey," he says. "I mean, they're not wearing trench coats or anything like that."
Counterstrike, a wildly popular game that will be the focus of a 100-person tournament at Rocky Rockets next month, allows players to join forces online and strategize ways of foiling terrorist operations by killing targets with weapons and explosives.
Police say the 15-year-old Stoney Creek boy befriended another Michigan boy of the same age while playing the game online.
Their friendship, first forged on game-related Internet bulletin boards, later progressed to private e-mails and eventually resulted in the deadly firearm being mailed to the boy's Stoney Creek home in a plain cardboard box marked "baseball bat."
The boy was arrested and charged after showing off the gun on at least three occasions, including once in a coffee shop near Cardinal Newman Catholic High School in Stoney Creek.
While it's not clear what the student planned to do with the weapon, it's not the first time that Counterstrike's virtual violence has been linked to the real thing.
The game made world headlines two years ago after a 19-year-old donned a mask, shotgun and pistol and pumped bullets into teachers and students at a school in the German city of Ehfurt. Fifteen people -- including 13 teachers and two students -- were killed in the massacre.
It was later revealed that Robert Steinhaeuser, who turned the gun on himself, was an avid player of Counterstrike.
As well, video games in general were linked to violence in 2000, when four national health associations in the United States declared that 30 years of research had produced conclusive evidence that violent media -- television, movies, music and video games -- can sometimes cause violent acts by children.
Dr. Clinton Davis, the chief psychologist for the Hamilton Catholic School Board, says the board has strict policies about students using school computers to play video games.
However, he's cautious about suggesting a definitive connection between video games and youth violence.
"The research on violence and its relationship to video games isn't entirely clear," Davis said.
"Sometimes students who use those games have other factors in their lives that cause them to have difficulties," he added.
In other words, it's just as possible that games like Counterstrike may attract already troubled teens, rather than create them.
Still, Davis said the school system can't afford to take any chances.
"We don't encourage students to play those kind of games."