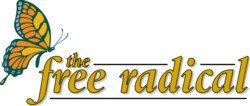 Popular culture may depict car surfing as cool
Journal article uncovers the truth about this potentially deadly activity
ScienceDaily
July 19, 2021
Why do people engage in stupid and potentially deadly activities, and why do teens in particular have a propensity for this behavior? An intriguing article published in the July 2009 online issue of Journal of Neurosurgery: Pediatrics answers these questions in the context of the reckless "sport" known as car surfing. The article not only analyzes the neurosurgical injuries associated with car surfing, but delves into the cultural and regional trends behind this dangerous recreational activity.
"As pediatric neurosurgeons working at a Pediatric Level 1 trauma center, we treat children for head injuries all too often, and as such, we are greatly committed to finding solutions to help prevent these often devastating injuries," remarked Drs. Robinson and Cohen. "There have been very few studies that have analyzed car surfing, which inspired us to investigate this activity from a neurosurgical and popular culture perspective, both in our community and nationally," said Dr. Robinson.
Car surfing or "ghost riding" as it is referred to in some regions of the country, originated in the San Francisco Bay Area in the 1980s as a product of the Hyphy cultural movement. The activity has since swept the United States, propelled by detailed depictions of the act through movies, video games, and song lyrics. With the introduction of the video sharing Web site YouTube in 2005, children and adolescents started to share their car surfing experiences with others around the country.
While car surfing carries a risk of injury to any region of the body, the most common site of injury is the head. Close to 1.5 million cases of traumatic brain injury (TBI) occur in the United States every year. The annual cost of treating head trauma has reached an alarming $56.3 billion. While there is medical evidence that wearing a helmet can help prevent head injuries incurred from recreational activities such as biking, skateboarding, and all terrain vehicles (ATVs), many teenagers do not wear helmets for those activities, and certainly do not wear them while car surfing. And this study found that head injuries incurred from car surfing are as serious, if not more serious than head injuries associated with biking, ATVs, and motor vehicle collisions.
The authors looked at Rainbow patients' records from 1995 through 2008. They found that seven children were treated for traumatic head injuries related to car surfing between 2001 and 2008. Select findings from these cases:
•Six patients were male, one female.
•The age range was 11 to 16 years with a mean age of 13.4 years.
•Three patients were surfing on the back trunk of the moving vehicle and accidentally fell off when the vehicle braked or accelerated rapidly.
•Two patients fell from the hood of the vehicle, and one patient fell off the side.
•One patient jumped off the moving vehicle after surfing on its exterior.
•All seven patients sustained head injuries from striking their heads on the pavement.
•Four patients suffered non-displaced skull fractures and three suffered cerebral contusions.
•One patient required an emergency craniotomy for an acute subdural hematoma.
•Four patients suffered long-term neurologic complications including impaired impulse control, emotional instability, chronic headaches, and memory difficulties.
To begin to understand the social factors contributing to the prevalence of car surfing, the authors analyzed US newspaper articles on this topic from the past 10 years. This review revealed that the television show Jackass, the video game Grand Theft Auto (GTA), and YouTube all glorify car surfing. They also reviewed the Fatality Analysis Reporting System (FARS) administered by the United States Department of Transportation's National Highway Traffic Safety Administration (NHTSA).
Additional study findings:
•National statistics from the three states with the highest car-surfing fatality rates – California, Florida, and Texas, revealed a steady rise in car-surfing fatalities since 2000.
•The first major rise in fatalities from 1998-1999 overlapped the release of the first two editions of the GTA video games.
•The second major rise in fatalities between 2000 and 2002 occurred with the release of GTA 3, GTA Vice City, Jackass the series (2000-2002), and the premiere of Jackass: The Movie in 2002.
•With the introduction of GTA San Andreas in late 2004 and YouTube in early 2005, there was a third peak in fatalities between 2004 and 2005.

"Car surfing appears to be increasing in popularity, as suggested by the rising number of fatalities from car surfing nationally. Efforts directed at prevention are paramount. Educational efforts through community leaders and healthcare providers should be directed toward increasing the awareness of the dangers of this activity. Furthermore, media aimed at impressionable children and adolescents should be created responsibly with appropriate warnings about dangerous stunts," concluded Drs. Robinson and Cohen.
--------------------------------------------------------------------------------
Story Source:
The above story is reprinted (with editorial adaptations by ScienceDaily staff) from materials provided by American Association of Neurological Surgeons, via Newswise.
--------------------------------------------------------------------------------
Journal References:
1.Arthur Wang, BS, Alan R. Cohen, MD, and Shenandoah Robinson, MD. Neurological Injuries from Car Surfing. Journal of Neurosurgery: Pediatric, July 2009
2.Ann-Christine Duhaime. Imitation, Immaturity, and Inquiry. Journal of Neurosurgery: Pediatric, July 2009