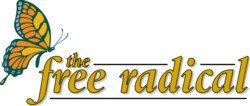 Request to CRTC for public hearing into license of CKEY FM, Niagara Falls, Ontario
---
P.O. Box 90598
Markham Eglinton Post Office
Toronto, Ontario M1J 3N7
September 11, 2021
Ms Ursula Menke
Secretary General
Canadian Radio-television and Telecommunications Commission
Les Terrasses de la Chaudiere
Central Building
1 Promenade du Portage
Hull, Quebec J8X 4B1

Dear Ms Menke:
Re: Request for public hearing into license held by CKEY FM, Niagara Falls, Ontario
Please accept this letter as a request for a public hearing into the license held by CKEY FM, Niagara Falls, pursuant to The Broadcast Act and Broadcast Regulations, due to broadcast by this station of programming in contravention of the above-noted statute and regulations, specifically:
Broadcasting Regulations
5. (1) A licensee shall not broadcast
(a) anything in contravention of the law
(b) any abusive comment or abusive pictorial representation that, when taken in context, tends to or is likely to expose an individual or a group or class of individuals to hatred or contempt on the basis of race, national or ethnic origin, colour, religion, sex, sexual orientation, age or mental or physical disability;
(c) any obscene or profane language or pictorial representation;
As indicated in the following article that appeared last week in The Buffalo News, CKEY FM has moved to a hardcore, unedited rap format:
The F word. The N word. Rape, homophobia, drug abuse, sex and violence. All those are part of the music broadcast menu for the new radio station known as the Wild, CKEY-FM 101. Based in Niagara Falls, Ont., the station was formerly known as the River. But this week CKEY switched formats from adult alternative to playing hardcore rap. Make that unedited hardcore rap, something no other station in the United States regularly broadcasts due to regulations by the Federal Communications Commission.

In other words, no U.S. radio station could play an unedited version of "Move Bitch" by the rapper known as Ludacris that's filled with obscenities, as are many other songs on the station's play list. (Wild pushing morality to the edge, The Buffalo News, Anthony Violanti, September 6, 2021)
Following are the lyrics from "Move Bitch" as posted at www.azlyrics.com/lyrics/ludacris/movebitch.html:
Move bitch, get out the way
Get out the way bitch, get out the way
Move bitch, get out the way
Get out the way bitch, get out the way

OH NO! The fight's out
I'ma 'bout to punch yo...lights out
Get the FUCK back, guard ya grill
There's somethin' wrong, we can't stay still
I've been drankin' and bustin' two
and I been thankin' of bustin' you
Upside ya motherfuckin' forehead
And if your friends jump in, "Ohhh gurrlll", they'll be mo' dead
Causin' confusion, Disturbin Tha Peace
Since not into lution', we run in the streets
So bye-bye to all you groupies and golddiggers
Is there a bumper on your ass? NO NIGGA!
I'm doin' a hundred on the highway
So if you do the speed limit, get the FUCK outta my way
I'm D.U.I., hardly ever caught sober
and you about to get ran the FUCK over

BITCH! Watch out, watch out, watch out
BITCH! Watch out, watch out, watch out, move

Here I come, there I go
UH OH! Don't jump bitch, move
You see them headlights? You hear that fuckin' crowd?
Start that goddamn show, I'm comin' through
Hit the stage and knock the girlies down
I fuck the crowd up - that's what I do
Young and successful - a sex symbol
The bitches want me to fuck - true true
Hold up wait up, shorty
"Oh wazzzupp, get my dick sucked, what are yoouu doin'?"
Sidelinin' my fuckin' bussiness
Tryin' to get my paper, child support soon
Give me that truck and take that rental back
Who bought these fuckin' T.V.'s and jewelry bitch, tell me that?
No, I ain't bitter, I don't give a fuck
But i'ma tell you like this bitch
You better not walk in front of my tour bus

Bring it, get 'em

Too bad I'm on the right track
Beef, got the right mack
Hit the trunk, grab the pump pump, I'll be right back
We buyin' bars out, showin' scars out
We heard there's hoes out, so we brought the cars out
Grab the peels cuz we robbin' tonight
Beat the shit outta security, we startin a fight
I got a fifth of the remy, fuck the Belve and 'cris
I'm sellin' shit up in the club like I work in the bitch
Fuck the dress codes, it's street clothes, we all street niggaz
We on the dance floor, throwin' bows, beatin' up niggaz
I'm from the D.E.C., tryin' to disrespect D.T.P.
And watch the bottles start flyin' from the V.I.P.
Fuck this rap shit, we clap bitch, two in your body
Grab ya four, start a fight dog, ruin the party
So move bitch, get out the way hoe
All you faggot motherfuckers make way for 2-0
So...
The misogyny, homophobia and profanity of these lyrics are not unusual, but, rather, are typical of the hardcore rap genre, a fact and concern that have been documented in government hearings in the United States. So hateful are the lyrics of one such rap performer, Marshall Mathers (Eminem), that Ontario Attorney General Jim Flaherty tried to have him prevented from entering Canada in October 2000, following a complaint I filed with the Toronto Police hate crimes unit. Mr. Flaherty failed in his attempt, not because the lyrics did not constitute hate material, but due to the unfortunate fact that women are excluded from the protection of the Criminal Code hate propaganda law.
It isn't possible for a radio station to switch to the hardcore rap format and be unaware of the nature of the music. Therefore, it appears that management at CKEY FM has deliberately chosen to contravene the law through the broadcast of misogyny, homophobia and profanity, all three of which are prohibited by The Broadcast Act, Broadcast Regulations section 5(1)(b)(c). This deliberate flouting of The Broadcast Act seems to provide ample reason for the CRTC to hold a public hearing into this station's license, as one assumes, although perhaps naively, that adherence to The Broadcast Act would be a condition of license. If they are not adhering to the conditions of their license, it should be revoked.
I look forward to hearing from you.
Sincerely,

Valerie Smith
Encl.
Copies to:
The Hon. Sheila Copps, Minister of Canadian Heritage
Members, Standing Committee on Canadian Heritage
Scott Newark, Special Counsel, Office for Victims of Crime
Priscilla de Villiers, Special Advisor, Office for Victims of Crime
Melanie Cishecki, Executive Director, MediaWatch
General Manager, CKEY- FM, Niagara Falls, Ontario
Ron Cohen, National Chair, Canadian Broadcast Standards Council