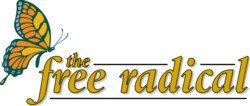 Lawsuit filed against Sony, Wal-Mart over game
October 22, 2021
Globe and Mail
Knoxville, Tenn. - A $246-million (U.S.) lawsuit was filed against the designer, marketer and a retailer of the video game series Grand Theft Auto by the families of two people shot by teenagers apparently inspired by the game.
The suit claims marketer Sony Computer Entertainment America Inc., designers Take-Two Interactive Software and Rockstar Games, and Wal-Mart, are liable for $46-million in compensatory damages and $200-million in punitive damages.
Aaron Hamel, 45, a registered nurse, was killed and Kimberly Bede, 19, of Moneta, Va., was seriously wounded when their cars were hit June 25 by .22-caliber bullets as they passed through the Great Smoky Mountains.
Stepbrothers William Buckner, 16, and Joshua Buckner, 14, of Newport, were sentenced in August to an indefinite term in state custody after pleading guilty in juvenile court to reckless homicide, endangerment and assault.
The boys told investigators they got the rifles from a locked room in their home and decided to randomly shoot at tractor-trailer rigs, just like in the video game Grand Theft Auto III.
In a suit filed Monday on behalf of the victims, Miami lawyer Jack Thompson and local lawyer Richard Talley alleged the game "inspires and trains players to shoot at vehicles and persons."
"These kids simply decided to take the thrill of that game out to Interstate 40 and started pointing at cars," Mr. Thompson said in a telephone interview Tuesday.
Mr. Thompson, who said he sent letters to Sony and Wal-Mart to drop the game before the shootings, said, "It's not like this is coming out of the blue, they chose to ignore this danger."
San Mateo, Calif.-based Sony and Bentonville, Ark.-based Wal-Mart did not return calls for comment Tuesday. The lawsuit alleges the retail giant sold the game to the Buckners about a year before the shootings.
Douglas Lowenstein, president of the industry Entertainment Software Association, called the shootings "an unspeakable tragedy" but said blaming a game played by millions for the boys' actions was "misguided and counterproductive."
"There is no credible evidence that violent games lead to violent behavior," he said. "While video games may provide a simple excuse for the teenagers involved in this incident, responsibility for violent acts belongs to those who commit them."
Mr. Thompson has made similar claims in the past and lost, notably a $33-million lawsuit against video game makers stemming from the 1997 school shooting near Paducah, Ky., by a 14-year-old boy.
The 6th U.S. Circuit Court of Appeals ruled in the case last year that it was "simply to far a leap from shooting characters on a video screen to shooting people in a classroom."