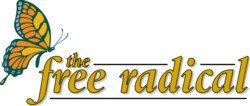 Lawsuit claims 'Grand Theft Auto' motivated teen gunman
February 15, 2021
WVTM-TV (MSNBC.com)
FAYETTE, Ala. - A lawsuit filed on Tuesday claims Devon Moore was encouraged to kill three Fayette police officers after playing the video game "Grand Theft Auto."
Attorneys for two Fayette families have filed a 57-page, $600 million lawsuit against Wal-Mart, Sony, Game Stop video game stores and Take 2 Interactive.
The lawsuit alleges that a video game created and distributed by these companies trained and motivated 18-year-old Devon Moore to kill three Fayette police officers in 2003.
"I don't want another family to go through what our family has been through the past few years. It's about saving lives," said Steve Strickland, the brother of one of the victims.
Strickland?s attorney said Moore acted out ?Grand Theft Auto? move by move, including grabbing Strickland?s gun and shooting him and two other officers in the head.
"This industry has targeted, with the most popular and violent game in history, every police officer in America and put a bull's eye on their back," said Strickland?s attorney Jack Thompson.
At a recent hearing leading up to his murder trial, the teenager was quoted as saying "Life is like a video game. You have to die sometime."
With that statement in mind, lawyers from central Alabama, other states and those representing two families of the slain Fayette officers have filed a lawsuit against the game makers and sellers. Attorneys said they had the full support of the entire Fayette Police community, the mayor and the chief of police.
"Chief Paul said 'this lawsuit is on behalf of every law enforcement officer in the state of Alabama,'" said Thompson.
Attorneys representing Devon Moore said during a press conference held Tuesday that the teen had purchased copies of "Grand Theft Auto" on multiple occasions from a Wal-Mart in Jasper, Ala., in the months leading up to the Fayette shooting. Attorneys went on to call the makers and sellers of that video game "evildoers."
"We know he played this obsessively, day after day after day," said Thompson.
The game is rated ?M? for mature by the Entertainment Software Rating Board.
To support his suit, Thompson cites Harvard University studies which show that adults process violent games in the front of their brain, where they can tell the difference between fantasy and reality, while adolescents process the games in the mid and rear sections of the brain, which are dominated by emotions.
Thompson lost a similar case after a 1997 Kentucky school shooting spree. Now he says new medical studies such as the one from Harvard, plus incidents like the shooting at Columbine High School, show a link between youth violence and video games that manufacturers recognize.
The families of the slain officers said Moore is also personally to blame.
Take Two issued a statement expressing the company's deepest sympathy for the slain officers' families, but denied that there is any link between the ?Grand Theft Auto? game and real murder. They characterize the lawsuit's claim as "nonsense" and explain no court has ever taken the argument seriously.
The trial of Devon Moore is set to begin on July 11.