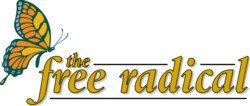 Show extolling Thai sex trade got tax credit from Ottawa
Prostitutes 'very, very good,' viewers are told
National Post
November 22, 2020
By Tom Blackwell
"If what you're after is fun, sun and an overload of hedonistic pleasure, you've got to get yourself to Pattaya, Thailand," advises D. Garnet Harding, the host of a show about sex tourism in that country.
The episode, which included the above scene, and which received a tax credit from the Canadian government, has outraged child advocates because Thailand has a huge child prostitution problem.
Taxpayers have helped fund a TV series on the Outdoor Life Network that enthusiastically promotes sex tourism to the bars and brothels of Thailand, a country beset by a huge adult and child prostitution problem.
Episodes of Red Light Districts that aired this week, one as early as 9:30 p.m., offered a virtual how-to guide to using the services of prostitutes in Bangkok and Pattaya.
Pattaya is the Thai beach resort infamous for its booming sex trade.
Offering no criticism of the phenomenon, the show included shots of young prostitutes in school-girl uniforms, points on negotiating sexual services for cash and one explicit scene of an encounter between a Scottish man and two Thai women.
"If you're looking to fulfill a wild, Southeast Asian fantasy, this is definitely the spot," gushed D. Garnet Harding, the host.
The credits, featuring the federal government's Canadian-flag logo, indicated the program received help from the Canadian Film or Video Production Tax Credit.
Roz Prober of the Canadian organization Beyond Borders, which fights child prostitution and pornography, said she was appalled.
"Presenting young women and young men ... as sexual objects, as people you should come and be sexually involved at it because they're good at it, they're cheap and they're Asian, is positively, not only offensive, but un-Canadian," Ms. Prober said. "To think that the Canadian taxpayer might have been paying for this trash is reprehensible, and stunning."
Although it is not clear whether any of the prostitutes depicted are under legal age, children are an integral part of the whole industry, which has been estimated to employ anywhere from 200,000 to two million prostitutes in Thailand, she said. Many adult prostitutes were forced into the business as children, she added.
The country's sex trade, which is illegal, is closely controlled by organized crime, Ms. Prover said, preying particularly on the impoverished girls and women of northern Thailand.
Ms. Prober said Beyond Borders wants Outdoor Life Network, which is partly owned by Bell Globemedia, proprietors of CTV and the Globe and Mail, to withdraw the program and apologize.
She noted the Criminal Code makes it an offence to counsel anyone to commit a crime, if that person goes on to commit the crime. Under Canada's own sex tourism legislation, prostitution offences committed overseas can be prosecuted in Canada.
Tom Curzon, a spokesman for the 24-hour channel, defended the program as a documentary look at the issue, and said the network abides strictly by the code of ethics of the Canadian Association of Broadcasters.
"Anything that was so-called 'promoting' [prostitution] would not be aired. I'm saying, in fact, that it's reflecting reality," he said. "That's the reality of what's going on over there. What that show is demonstrating is that it does, indeed, exist. I don't think that's promoting it, by any stretch.
A spokesman for the branch of the Canadian Heritage Department that administers the film and video tax credit said privacy rules bar him from confirming whether Red Light Districts received the tax credit.
Robert Soucy of the Canadian Audio-Visual Certification Office said productions become eligible if they meet Canadian-content rules. Some types of program are excluded, including pornography, and officials view the material before a credit is allowed, but decisions must be based strictly on criteria set out in the legislation, he said.
Outdoor Life Network promotional material announced the show for its fall season, one of several series that "provide viewers with adventurous activities that stimulate the human spirit." The show explores the underside of cities around the world, depicting "intriguing people, places and subcultures," the channel's statement said.
In one episode, the host describes Bangkok's red light districts as "just a huge melting pot of unbridled passion and good times." He is shown tucking money into the bikini top of a transvestite prostitute.
Bangkok's brothels thrive on tourists and sexual adventurers, so when travellers are not talking to a "bar chick," they can find lots of "kindred spirits" for conversation, Mr. Harding says. Many of the shots depict foreign, white men lined up at bars, young Thai women doting over them.
The episode on Pattaya follows Mike, a Scottish man, on what the host approvingly calls a "sun-drenched, beer-soaked, bar-girl boogie."
"Every bar here is filled with bar girls who for a few baht [the Thai currency] ... will provide warm, willing companionship through the hot, steamy night of this sexual oasis," the host says.
Mike tells the Canadian crew the prostitutes are "very, very good" at what they do.
One scene features a bar where women dance virtually naked. Customers pick the numbered prostitute they like, then work out a price for a few hours or a whole night, Mr. Harding explains. "Negotiate, be friendly and have a good time," he advises.
Another scene depicts Mike at a brothel where he hires two prostitutes. With speeded-up tape and electronic distortion obscuring the nudity somewhat, the program depicts the three having sex. It is a chance for the tourist to get away from his "steady girl" -- a prostitute named Diamond he hired earlier -- and find some variety, Mr. Harding says.
"Some people say that paradise is a two-hour drive south of Bangkok International Airport and, after a long night here, this [foreigner] would have to agree," he concludes.
"If what you're after is fun, sun and an overload of hedonistic pleasure, you've got to get yourself to Pattaya, Thailand."
---
Note to readers from Val Smith, operator of The Free Radical: Although Bell Globemedia "only" owns 33.33% of OLN, they market it as a Bell property through a connection with another of their channels, TSN. Bell owns 68.58% of TSN. There is also a link to OLN on the Bell Globemedia web site. Following is an excerpt from an item that appeared in the Globe and Mail regarding this series. (The Globe is owned by Bell Globemedia.) This columnist identifies the owner of OLN as "CTV", but CTV does not own the channel.
---
Sharpen up your complaint skills, people
By John Doyle
Globe and Mail, Tuesday, Nov. 25, 2003
... Late last week, a reader called me to complain about a show on the Outdoor Life Network called Red Light Districts. The reader said she was appalled that a show -- which appeared to be a user's guide to prostitution in various cities of the world -- was airing on cable on Sunday evenings.
On the weekend, I finally got a look at Red Light Districts and, yes, it is a repulsive guide to the intricacies of engaging prostitutes. The program I saw covered Berlin where, it is claimed, sex-industry activity is perfectly legal. Host D. Garnett Harding went to peep shows and strip clubs and politely enquired of prostitutes on the street how much they charge for sexual acts. Later, he was at pains to offer advice to the budget-conscious traveller who might not have 100 euros to spend on a prostitute, but could be limited to 30 euros. It is staggeringly obnoxious.
As far as I know, Outdoor Life's owner, CTV, has defended Red Light Districts and said the show does not "promote" prostitution." I beg to differ. It does. The best way to complain is to simply quote directly from the program. Then its repulsive qualities are obvious to everybody. If it breaches Canadian law, as has been claimed, then a legal opinion is necessary.