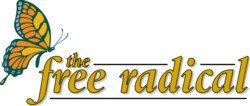 Hard-core porn service cancelled
CBC expose prompts Bell satellite service to axe channels.
Toronto Sun
March 28, 2021
by JOHN MCKAY (Canadian Press)
TORONTO (CP) -- Moving swiftly to avert controversy and a possible federal regulatory investigation, Bell ExpressVu announced Wednesday that it has shut down two of its adult film channels -- True Blue and Extasy.
The move came as CBC's The Fifth Estate prepared to broadcast an investigative report Wednesday night that accused the direct-to-home satellite TV service, owned by BCE, Inc., of offering hard-core fare that went far beyond standards set in Canada for such material.
"We feel it's important to respond promptly and to investigate any concerns that have been raised with respect to the quality standards of our programming," David McLennan, president of Bell ExpressVu, said in a statement.
Earlier in the day, the Canadian Radio-television and Telecommunications Commission said it would investigate the kind of X-rated entertainment quietly being offered to subscribers by some of Canada's leading cable and satellite TV providers, but especially Bell ExpressVu.
"We are a quasi-judicial body, we have to look into facts," said CRTC spokesman Denis Carmel.
Carmel said the commission requires proof that adult films on digital cable or DTH satellite have been rated by someone. A letter to that effect had been sent specifically to Bell.
Using explicit footage that required strong on-air disclaimers, the CBC program said that some of Canada's biggest media companies, including Rogers, Shaw and Bell Canada, were pulling in huge profits by making hard-core pornography available on a pay-per-view basis.
Sequences clearly showed that some of the films offered by the Bell channels, which originate with a U.S. supplier, go well beyond the limits set in past agreements between distributors of X-rated entertainment and Canadian censors.
Under that arrangement, films are permitted to show sex acts that "go all the way," but there are specific limitations. All sex must appear to be consensual, with no portrayals of rape, violence, pain or degradation (simulated or otherwise), no bestiality, no child pornography and no actors who even appear to be under-age.
But reporter Hana Gartner introduced clips that showed painful-looking bondage and simulated rape and torture, including hot wax being poured onto the breasts of a seemingly helpless bound woman and clothes pins and other clamps attached to nipples.
In one scene, a woman protests while being tied up and lashed to a door, with the doorknob in her mouth; others are hogtied while their bare buttocks and breasts are whipped.
The Fifth Estate said Bell assured them all such movies had been approved by the Ontario Film Review Board, which often serves as a de-facto national censor in an industry where standards and lines of authority are vague.
But board chairman Bob Warren, appearing uncomfortable, was shown viewing the clips with Gartner and declaring afterwards that his panel would never have approved such fare. He pointed out that his board has no legal jurisdiction over the airwaves and cable (it's a CRTC responsibility) and that the time is ripe for a public debate on the issue.
"The way technology is evolving, it may end up that it's like a runaway express train that nobody's able to stop," Warren said. "It's hard to know exactly where it's going to end."
Rosemary MacGilchrist, a spokeswoman for Bell, said the carrier provides adult fare on pay-per-view, but with standards.
"We do have a distribution policy in place which prohibits sexual degradation, violence, humiliation or de-humanization. We have a full set of parental lockouts to ensure that this is, indeed, an adult choice."
But something apparently went wrong with enforcing those standards.
In his statement, Bell's McLennan said the programming in question was provided by a supplier who was contractually obligated to comply with "all applicable Canadian laws and programming standards."
After becoming aware of the Fifth Estate program last Friday, the CRTC wrote to Bell ExpressVu on Monday. It asked for evidence that the adult films provided by the U.S. services have been rated under the Pay Television Programming Standards and Practices Code "and whether or not the rating ascribed reflects the classifications that have been given by the provincial film classification boards."
Anne-Marie Murphy, director of broadcast operations for the commission, had given Bell until April 27 to comply.
"The facts are coming to us piecemeal, so it's a little difficult for us," conceded Carmel. "We don't have the authority or jurisdiction to interpret the Criminal Code, obviously. It's for somebody else."
A Fifth Estate producer said Bell's announcement that it's shutting down the two channels would be a tag to the documentary.