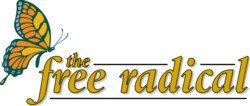 Obscenity complaint filed against American Psycho
News release
Canadians Concerned About Violence in Entertainment (C-CAVE)
Contact: Valerie Smith
Toronto, April 6, 2021 - An obscenity complaint has been filed with Metro Toronto Police against the book American Psycho, published in Canada by Random House of Canada Limited. Valerie Smith, C-CAVE Communications Co-ordinator, filed the complaint and believes the book contravenes Section 163 of the Criminal Code which makes it an offense to distribute material that unduly exploits sex and crime, horror, cruelty and violence.
American Psycho was identified by a Crown Attorney as the "bible" of child killer, Paul Bernardo, and has also been described as a blueprint for his crimes. In refusing the Crown's request to have the book admitted as evidence at the trial, Judge Patrick LeSage described it as "violent, perverted" and "sick". "American Psycho should never have been allowed into Canada in the first place, and its time to get rid of it," says Smith.
While artistic merit can be a defence to a charge under the obscenity law, it is not an absolute defence. In the landmark Supreme Court decision that upheld the constitutionality of Canada's obscenity laws (Butler), Supreme Court Justice John Sopinka set out one of the tests for "artistic merit":
The court must determine whether the sexually explicit material when viewed in the context of the whole work would be tolerated by the community as a whole.
Given the evidence of actual harm this book caused to Ontario citizens, the violent, perverted, and sick nature of the book, and the public revulsion towards Bernardo's crimes, it seems unlikely that American Psycho would pass the community tolerance test required for the defence of artistic merit.
Obscenity prosecutions are never easy, but they are important. As noted by the Ontario Ministry of the Attorney General in their brief to the Supreme Court on Butler:
"Trials are a means by which the values beneficial to a free and democratic society can be publicized".
"The jury in the Bernardo trial didn't get to read American Psycho because Judge LeSage felt it would have a 'significant prejudicial effect' on them. But, some jury should get to read it and decide whether this obscene book — which has caused so much real-life suffering -- can be excused as art," said Smith.