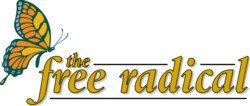 American Psycho: the story behind the film
Nisha Gopalan traces the troubled passage of Bret Easton Ellis's novel from page to screen
The Guardian
March 24, 2021
By Nisha Gopalan
"Leo, Leo, Leo." The name dripped longingly off the lips of teenage girls in 1997, following the unmatched success of Titanic. But adolescents weren't the only ones lusting after him. Studios everywhere were clamouring to seduce the golden boy into signing up for their next project, and, though their prospects were modest, the starry-eyed producers of American Psycho were no different. On a lark, Lion's Gate, the company that owned the project, sent a copy of the script and a $20m offer to Leonardo DiCaprio. To everyone's surprise, the actor was interested.
American Psycho
Production year: 2000Countries: Rest of the world, USA Cert (UK): 18Runtime: 101 minsDirectors: Mary HarronCast: Chloe Sevigny, Christian Bale, Jared Leto, Reese Witherspoon, Willem DafoeMore on this filmThis, of course, was unbeknown to American Psycho director Mary Harron. The creator of I Shot Andy Warhol - and a rock critic at the Guardian in the early 80s - had been working for months on this black comedy about an 80s Wall Street serial killer - scripting a number of drafts with writing partner Guinevere Turner (Go Fish) and deciding, after an exhaustive search, to place British actor Christian Bale (Velvet Goldmine) in the lead role.
"When I offered him the part," the 46-year-old Harron recalls, "he said he had all these messages on his answering machine telling him this was career suicide. And that just made him more excited. That's sort of how I reacted, too." Lion's Gate, on the other hand, was less keen. Bent on reaping a healthy international profit, they wanted a bigger Hollywood name, someone like Edward Norton. "We had a huge battle over it," Harron says. "They would've taken almost anybody over Christian."
Lion's Gate announced DiCaprio's involvement at Cannes in May 1998. Bale was stunned; Harron aghast. "When you're trying to get your film financed, you're up against a bunch of people who don't care anything about that." She takes a deep breath. "Most of the time they don't care if the cast is appropriate or not, and movies have sunk like that. Like Demi Moore in The Scarlet Letter? Ridiculous."
Despite the urgings of the project's producer Ed Pressman, Harron, allied with Bale, refused to meet with the film's new star. "Leonardo wasn't remotely right [for the part]. There's something very boyish about him. He's not credible as one of these tough Wall Street guys." Besides, she adds, "he brought way too much baggage with him - I did not want to deal with someone who had a 13-year-old fan base. They shouldn't see the movie. It could've gotten us in a lot of trouble."
DiCaprio's fans were barely old enough to read in 1991, when writer Bret Easton Ellis shocked the literary world with American Psycho. His stomach-churning tale of a yuppie madman with a tendency to mutilate his dates was also was a clever, comically exaggerated satire of 80s materialism and conformity. Feminists and critics, however, were not amused. When original publishers Simon & Schuster dropped the novel after company employees objected furiously it akmost destroyed Ellis's career. Vintage eventually picked it up, but the furore remained.
As such, prospects of a film looked bleak - until 1992, when Johnny Depp apparently expressed interest in it. A succession of scripts followed, and various directors and stars would ultimately flirt with the project. "The years I spent on this property," sighs producer Ed Pressman (The Crow), "the only person who actually ever conveyed a clear solution as to how to do it was Mary."
But DiCaprio was not part of her plan. At the same time, the mere idea of one of Hollywood's highest paid actors starring in a would-be slasher film provoked a maelstrom of protest from activists, feminist icon Gloria Steinem prominent among them. It certainly didn't help Lion's Gate that their one strong female voice, the stalwart Harron, was unceremoniously bumped from the project.
"Basically, as soon as I said I didn't want to compromise my position, Lion's Gate wanted me out," she says. Soon after, DiCaprio had drafted a short list of directors, including Danny Boyle and Martin Scorsese, with whom he'd like to work. (DiCaprio would end up collaborating with both, starring in Boyle's The Beach and Scorsese's upcoming Gangs of New York.) While other names - David Cronenberg, Jonathan Demme, and even Stanley Kubrick - were also rumoured choices, no other female directors were considered.
Then in came Oliver Stone. "He was probably the single worst single person to do it," she says. "I like Stone's stuff, but social satire is not his forte... and he's not known for his well-rounded, three-dimensional female characters." Stone began to chip away at Harron's script, preparing to rewrite it altogether. "It was then an issue of how the script could be improved," says Pressman. "Oliver's approach was more psychological. Mary's was satirical."
The movie's progress then fell into the same slump that had plagued the project for years: DiCaprio and Stone couldn't agree on the film's direction. "Leo was looking for solutions to things that weren't problems when he first started. So they had many meetings together trying to figure out if they could do it together," Pressman says. "As time went on more and more questions came into Leo's mind - which might have been about the script or other factors." In the end, DiCaprio bolted off to make The Beach.
Harron had remained conspicuously quiet during this whole upheaval, which also resulted in Stone's exit. "I wanted the movie back," she says, explaining her silence. "I never actually felt like Leo would make that movie, because it was such a crazy thing for him to do. The film was so controversial." During this period, she'd frequently commiserate on the phone with Bale, who passed on projects for nine months confident that DiCaprio would depart. "Everyone thought we were crazy," she says.
Lion's Gate eventually agreed to give her the project back - with Bale playing the lead - under the agreement that her budget would not exceed $10m and that she'd cast recognisable talent (Chloe Sevigny, Jared Leto, Reese Witherspoon, and Willem Dafoe among them) in the supporting roles. "Lion's Gate wouldn't speak to me for four months," Harron says with a laugh. "Now they're apologising."
American Psycho eventually began shooting in March last year, in Toronto, Canada, against a backdrop of protest from an activist group called Concerned Canadians About Violence in Entertainment. Apparently, local police had found a copy of American Psycho in the home of a convicted murderer called Paul Bernardo - though a recent article suggests it actually belonged to his wife. None of these protesters had read the script, much less seen the film, and Harron found herself again forced to live down the book's reputation. "If people are objecting to a level of graphic violence," she says, "then the attacks on American Psycho are very inaccurate."
"There are so many films that are much more violent," Harron continues. "Seven and 8MM never attracted the same kind of out rage." Then again, both these pictures are moralistic tales with despicable killers, ones that are categorically responsible for their actions. Harron agrees. "My film is upsetting, because it doesn't offer that kind of resolution. With Hollywood films, people want to be told that the good will win out. There is a very clear punishment at the end." Psycho, by contrast, throws that type of black and white morality into question, and is bold enough to do it with a sense of humour.
"The society is so obsessed with surface, that as long as Patrick obeys all these rules about wearing the right suit and going to the right restaurant and being seen with the right women, no one is going to look any further," Harron says. She spends a good portion of the movie detailing this type of narcissism, starting with the film's opening: a deadpan Bateman guiding us through his endless morning beauty routine, moisturiser by moisturiser.
"We were able to use French cosmetics," Harron says, referring to her uphill battle to get product approvals. "European companies were much more open to us." Most of the film's clothing, for instance, came from Cerruti and Vivienne Westwood, because American designers like Calvin Klein and Ralph Lauren "didn't want to be associated with anything so horrible." In an ironic marketing strategy, Psycho's German distributor will use this image of a taut-bodied, well-groomed, and somewhat homoerotic Bale to sell the actor as a sex symbol. Go figure.
From the moment he acquired the book's rights in 1992, Pressman was determined not to finance a film that was too offensive. The producer would ultimately reject a number of scripts, including one written by Ellis himself, that Pressman has described as being "completely pornographic and ending with a musical number." Harron's kinder, gentler, and decidedly more cerebral film looks restrained by comparison. "I felt that the only way to stop it from being really exploitative was [to affect] a kind of cool detachment," she says. "If we're seeing the murders from the killer's point of view, you would get into it."
But despite her many attempts at deflecting the hype about its violence, the buzz on the film was so intense that by the time it debuted at this year's Sundance film festival, tickets were being scalped for as much as $200. "There is a whole debate about representation: should you reflect the violence in your society? Or should you present the world as you would like it to be?" she says. "It's about the kind of film you want to make. And I don't want to present the world as I would like it to be." Ironically, the American ratings board would initially threaten to slap the film with an adult-only certificate because of a sex scene. It seems the killer was having a little too much fun cavorting with a couple of prostitutes before terrorising them.
"They said it was the overall tone of the scene. It was disturbing, because it's deliberately unerotic," says Harron, who ultimately trimmed the offending images in order to gain an R rating. "He's just looking at himself in the mirror, having his whole fantasy, and the girls look kind of bored. I thought this was realistic." She pauses and sighs. "It always comes down to taking out a few seconds of pelvic grinding."