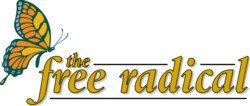 American Psycho released ... on DVD
Uncensored version restores cuts made for U.S. audience
Toronto Sun
June 25, 2021
By Bruce Kirkland
For a millisecond, it is tempting to joke about the new so-called Killer Collector's Edition of American Psycho: "Hey, it just slays me, man."
That is because the DVD marketing wizards are mocking the very real controversy around the film by using the label, "Killer Collector's Edition" for the release earlier this week. But Canadian-born filmmaker Mary Harron's film is too important, too serious as a vicious satire, to be the subject of bad jokes or even off-colour marketing.
The film, which is a smart, sly adaptation of Bret Easton Ellis's brutal novel about a serial killer, was censored in the United States at the time.
For Canadians, however, the new Uncut Version offered on the widescreen-only DVD is old, if still welcome, news. This is the original version that was shown in Canadian and many international theatres in the first place.
The new edition allows Americans to see Harron's film, and gives Canadians access to a more sophisticated edition loaded with prime extras, such as Harron's commentary with actor and co-writer Guinevere Turner, and a clutch of others.
They include a documentary, American Psycho: From Book To Screen, and a Holly Willis "video essay" called The Pornography Of Killing. Given the understandable turmoil over the impending release of sex-killer Karla Homolka, the topic of serial murders with a sexual overtone is ripe for exploration. American Pyscho pushes the envelope of the discussion and this disc serves that useful if painful purpose.
Of course, there is another bit of timing that may have propelled the release. The star of American Psycho is Welsh actor Christian Bale in his earliest big-league example of gonzo, off-the-wall acting. Now that he has successfully navigated the bat-gear and become the self-tortured hero of Batman Begins, it is illuminating to see how his craft was developed and expressed in earlier films.