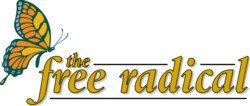 City urged to nix 'disgusting' film
February 18, 2021
Toronto Sun
By Alan Cairns
A film company's bid to shoot a version of American Psycho on Toronto streets should be given two thumbs down, victims' groups say.
Since its publication in 1991, American Psycho -- Paul Bernardo's alleged "bible" and "blueprint" for his sex slayings -- has been tagged as a how-to book for sadistic sex killers.
A copy of the book was found at Bernardo's bedside upon his February 1993 arrest in the murders of schoolgirls Kristen French, 15, and Leslie Mahaffy, 14.
Vancouver-based Lions Gate Films will start shooting a $10-million US film version in Toronto and New York March 1.
"This is a disgusting project and it should be stopped," says Valerie Smith, of Canadians Concerned About Violence in Entertainment. "If people know the reality of this book they will not want people filming in their neighbourhood."
Scott Newark, special counsel for Ontario's victims office, supports Smith's group in its opposition to filming of American Psycho in Toronto.
Newark urges the city to refuse or delay a permit until his office explores rulings and laws to see if the book -- and the movie -- breaks Canadian obscenity laws.
Lions Gate has still to apply for a city permit.
American Psycho, written by Bret Easton Ellis, portrays a yuppie Wall Street stockbroker's obsession with material goods and his parallel acts of brutality, rape, torture, mutilation, murder, dismemberment and necrophilia.
Among American Psycho's many disturbing scenes involve the killer using a power drill on a woman's vagina and then having sex with a woman's severed head.
"It's a sick book," summed up Smith. Ellis has repeatedly defended American Psycho as a "metaphor" for a sickness in society. He says it has been misread by childish and unsophisticated readers. Lions Gate representatives were not available for comment yesterday.
Lions Gate garnered huge interest last year when it announced Titanic hearthrob Leonardo DiCaprio would star in American Psycho. DiCaprio later turned down Lions. Gate.
---
american psycho all set to shoot
February 19, 2021
Toronto Sun
By Alan Cairns
A film version of American Psycho obtained a permit yesterday to start shooting on Toronto streets.
But movie director Mary Harron said her screen version of Bret Easton Ellis' disturbing novel will not contain graphic scenes of sexual torture and gory dismemberment that have seen the book steeped in controversy since its 1991 release.
Harron said Ellis' book is an engaging social satire of the faults and excesses of late 1980s society and that -- not gratuitous sex and violence -- is her main focus.
"There are no scenes of (the protagonist) doing horrible things to dismembered bodies and all the stuff that there is in the book," said Harron.
Schoolgirl killer Paul Bernardo bought American Psycho in April 1991, two months before he kidnapped, raped and dismembered Leslie Mahaffy, 14, and encased her body parts in concrete. A year later, he and then-wife Karla Homolka kidnapped, raped and killed Kristen French, 15.
Yesterday, Lion's Gate Entertainment took out the film permit an anti-violence group had asked the city to reject. Filming will begin in Toronto and in New York Feb. 28. Actors Christian Bale, Willem Dafoe, Reese Witherspoon, Chloe Sevigny and Samantha Mathis are set to appear.