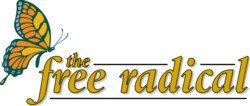 CRTV Announces Results Of Millennium Advertiser Boycott
"Gratuitous and nauseating stories of torture, mutilation and murder."
NEWS RELEASE
Coalition for Responsible Television
Patricia Herdman Co-President, Jacques Brodeur Co-President
May 14, 1997: The Coalition for Responsible Television (CRTV) is pleased to announce major gains in the fight against television violence. In October 1996, the CRTV launched a six month campaign to convince Canadian advertisers to boycott two of the violent series debuting in the Fall television season: Millennium and Poltergeist: The Legacy. Six months later, Poltergeist has been canceled due to abysmal ratings. Millennium remains on the air, but without some of the major advertisers it started the season with: Bell Canada, the Dairy Farmers of Ontario, Kellogg Canada Inc., Duracell Inc., and IBM Canada, have all stopped advertising on this ultra-violent series. We congratulate these companies for being socially responsible.
"We didn't really believe we could get a series created by Chris Carter off the air," said Patricia Herdman, Co-President of the Coalition, "But we achieved what we set out to do, and that was to make advertisers and the advertising community aware of their responsibility when sponsoring ultra-violent programming. We also wanted to begin a dialogue between the CRTV and those corporations which would take this responsibility seriously, and this we have done."
While several large corporations continue to advertise on the series, CRTV volunteers were heartened by comments such as these from Arnold Park, President and CEO of McCain Foods (Canada): "If the influence of McCain Foods can lead to the removal of both of these programs from the air, you can most certainly count on our support. Your organization has assumed an important responsibility on behalf of our industry, so please consider us a staunch partner in your endeavours." And these comments from R. J. MacNelly of Leon's Furniture Limited: "...I am writing to express our support for your position that the amount and degree of violence on TV is too high... Please accept our thanks for informing us of this situation and count us as one company that fully supports your point of view." Thank you!
This issue has been discussed in board rooms across Canada. For instance, Air Canada advised CRTV that it "... does not appear in programs which it would consider to be excessively violent or disgusting" and we learned that Nabisco Ltd./Christie Brown & Co. abide by the following policy: "Programs that contain excessive violence or sex; exploit or degrade race or religion; or are deemed to be issue oriented in a manner that is inconsistent with our business philosophy or objectives, are programs in which Nabisco Ltd. does not advertise."
CRTV thanks the people at McCain Foods (Canada), Eaton's of Canada Ltd., Sears Canada Inc., Leon's Furniture Ltd., Air Canada, Nabisco Ltd/Christie Brown & Co., Metro Grocers, and Kimberley-Clark Inc. who have all exhibited social responsibility in developing policies against sponsoring violent programming, or who contacted us to indicate support. And thanks to General Mills Canada Inc. for reacting with outrage when one of their cereals -- instead of Kellogg Canada's -- was inadvertently connected to Millennium.
CRTV would like to be able to thank Proctor and Gamble Inc., since they reportedly also have a policy of not sponsoring programs that are violent or controversial. Unfortunately, we can't. Although Proctor and Gamble told the Montreal Gazette in November 1996 that they "wouldn't, shouldn't and won't again" advertise on Millennium, Proctor and Gamble has been a major sponsor of this series in Quebec, running several spots each episode for the last six months. As a result, with regret, we are naming Proctor and Gamble Inc. the number-one sponsor of this series which features an unremitting diet of "gratuitous and nauseating stories of torture, mutilation and murder" .
Other large Canadian companies that helped keep this ultra-violent series on the air include Molson's Breweries, Labatt Breweries of Canada, Nintendo, Toyota Canada Inc., Mazda Canada Inc., Maytag, McDonald's Restaurants of Canada Ltd., Zellers Inc., Sprint Canada, General Motors of Canada, Warner-Lambert Canada Inc. and The Hudson's Bay Company. Shame on you all for supporting this "...brutal, ugly, bloody, violent" show.
It's worth noting that the target market for Molson's, Labatt's and Nintendo are also the same demographic group responsible for the majority of violent crime in Canada. Male adults between the ages of 18 to 34 make up the largest single sector of the population charged with violent offences and male youths aged 12 to 17 years account for the next largest group accused of violent crime . Brewers would like people to drink responsibly. We would like brewers to advertise responsibly.
The potential harm that this series presents to the public continues to be our major concern. In one study cited by Professor Wendy Josephson, University of Winnipeg psychology professor, "... more than a quarter of men convicted of violent acts said they copied ideas they saw on television." . Hideous ideas for torture, mutilation and murder are put into the public domain by broadcasters whose callous attitude can be summed up by this comment from Doug Hoover, Global Television's Vice President of Programming & Promotion: "We don't feel we can take responsibility for people that wish to perpetrate crimes."
"Since some broadcasters refuse to accept responsibility for their products, advertisers must be held accountable for the programs they subsidize with their advertising dollars," said Jacques Brodeur, Co-President of the Coalition.
Fortunately for the public, according to Peter Swain, President of Media Buying Services Ltd. in Toronto:
"Advertisers are becoming more sensitive to the negative implications of being associated with violent programming... in most corporate board rooms, it's not worth the price of admission to be seen as exploiting violence. It's too dangerous... It doesn't take much to create a bandwagon effect and go after an advertiser."
"The recent ludicrous decision from the Canadian Broadcast Standards Council stating that Millennium is not gratuitously violent, illustrates the total ineffectiveness of this body in addressing the problem of television violence," said Heather-jane Robertson, Secretary of CRTV.
The results of the Coalition's campaign will now be distributed to our member organizations which include the Canadian Teachers' Federation (CTF), Centrale de l'enseignement du Quebec (CEQ), Association T.R.O.P., Pacijou, and Girl Guides of Canada (Ontario). "We can reach well over a million Canadians just through membership, and we will be posting this information on internet sites," said Robertson, "With that information, people will be able to choose which companies to support with their purchases."