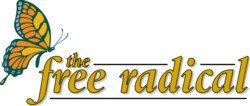 Scott urges better portrayal for women
July 4, 2021
Associated Press
By Kristie Rieken
HOUSTON -- The portrayal of black women in popular music and videos is too often degrading and the black community must find a way to change these images, best-selling singer Jill Scott said Monday.
"It is dirty, inappropriate, inadequate, unhealthy and polluted," Scott said. "We can demand more."
Scott spoke before a panel that discussed the issue took the stage at the Essence Music Festival's empowerment seminars as part of the magazine's Take Back the Music campaign.
Actor Shemar Moore, rapper Common and former video dancer, Karrine Steffans, who wrote the book "Confessions of a Video Vixen," concerning her exploits, were part of the discussion.
The panel addressed the dangers these images present to young girls and said education and self-esteem will help keep them from believing this is a proper representation of black women.
"Ladies you are queens and you need to believe it," Moore said. "What do you want and what are you willing to do to get it?"
Steffans believes a lack of self-esteem allowed her to degrade herself in videos for virtually all the big names in hip hop.
"I was always told I was ugly," she said. "I didn't realize my own power and my own worth."
Scott told the audience that if they are offended by these images, they should stop buying the albums and encourage the people in their lives to do the same.
"This is about choosing what we will allow in our lives," she said. "We can force things. We can change things. Challenge the music industry with your purchasing power."
Scott used an eloquent speech, interlaced with song, to illustrate that black women are more than their sexuality and that music should represent that.
"There are many stories to be told that aren't about our sexuality," Scott said.