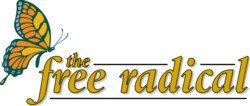 Rap-metal mooks
Rap, rock, wrestling and pornography fuse to create raging white male youth subculture.
The Toronto Star
August 15, 2021
By R.J. Smith, Special to The Star
Jimmy Iovine, co-chairman of Interscope Geffen A&M, slips the videocassette into the player and plunks down in a comfy chair. He's screening an early episode of Farmclub.com, a weekly music show he's producing on the USA television network.
Farmclub runs right after the World Wrestling Federation's Raw Is War, a let-them-eat-beefcake extravaganza that is cable TV's highest-rated show. The conjunction was no accident.
Iovine avidly pursued it because he wanted to capture the young males who watch wrestling.
The star of this episode is unquestionably Fred Durst, front man for Limp Bizkit, a group that minted rap-metal, the aggressive, hypermacho and extremely lucrative new pop-music genre that mixes rap with rock.
``Watch this,'' Iovine says. ``This is what Farmclub is all about.'' Just then, on the tape, Durst, enraged that the show has just run the wrong version of a Limp Bizkit video, threatens to hide a TV camera somewhere on the person of a staff member.
This attitude is quite possibly the future of white male youth culture - camera-ready anger staged to resemble wrestling.
Iovine is an entrepreneur of rage. He linked arms with the rap label Death Row in the early '90s and made the gangsta rappers Snoop Dogg and Dr. Dre household names.
He signed Nine Inch Nails, whose transgressive lyrics are the target of Washington conservatives, and he, along with Dr. Dre, brought the world Eminem, the anti-role model white rapper who has recently been embroiled in a public dust-up over virulent anti-gay lyrics. Iovine sees a great future for artists who take hip-hop in new directions.
``Do you understand the impact on young white America that hip-hop is having?'' he asks. To illustrate, he searches his Los Angeles office for the FBI tally of crime statistics he keeps at hand.
``Crime has gone down remarkably. And rap music has been the biggest it's ever been. So do guys like Tupac and DMX deserve the Nobel Peace Prize? I don't know. What do you think?''
He's joking, but only just.
It's no wonder that Iovine frequently ponders the connections between outrageous music and outrageous behaviour, if only because his artists and others like them often have a foot on both sides of the line.
Take last year's Woodstock, where rap-metal had its messy coming out. The artists Rage Against the Machine, Korn, the Insane Clown Posse and Everlast all played there, all of them fusing heavy guitar sounds to boastful, profane hip-hop attitude.
Promoters were hoping for a nice millennial assortment of good vibes, while audiences and artists clearly wanted to carve out a nastier slice of history.
It was Durst who put his finger on the scale. Before the sea of Woodstock humanity, he announced: ``They want us to ask you to mellow out. They said too many people are getting hurt. Don't let nobody get hurt but I don't think you should mellow out.''
And then the seams split open. Limp Bizkit played ``Break Stuff'' and the mood changed.
``Break Stuff'' rants against ``the he-says-she-says'' and builds to a vow to ``break your . . . face tonight.'' That's the quintessential rap-rock moment, when everyday pressures ignite in an updraft of rage.
At Woodstock one woman was reportedly raped as Limp Bizkit played, and a gang rape allegedly occurred while the band Korn performed. Crisis counsellors say there were even more attacks, and at party's end fires broke out all over the grounds as rock fans trashed vehicles, automatic teller machines and vendor stalls. There were few reports of anybody mellowing out.
I grew up in Detroit - rap-metal's ground zero, home to Kid Rock, Eminem and the Insane Clown Posse - and I knew people who needed Kid Rock in their lives, an artist raising the self-esteem of doormats everywhere.
Boasting that he comes ``straight out of the trailer,'' Rock hurls the epithet of ``white trash'' back at the world, much in the way gangsta groups like NWA did with Compton and ``nigga.'' At its best, the current fusion of rap and metal lets people who feel unblessed by the economy express some righteous anger. But more often, rap-metal aims a lot lower.
The new rap-metal frequently seems calculated to offend, to rake in a quick, lewd buck. The influence of pornography on this culture is worth noting.
The band Korn, for example, garnered early credibility among fans by posting interviews with porn stars on its Web site. The Insane Clown Posse goes on cable-access porn shows. Fred Durst appeared in ``Backstage Sluts 2.'' Porn gives bands cool points and boosts their fan base.
There is something creepy about the ongoing compulsion to wed rap and metal and from there to fuse it with wrestling and porn and seemingly every other precinct in popular culture. And it hasn't peaked yet. Recently, Eminem's new album broke records for first-week sales.
Still, the music itself can sometimes be profound. Eminem, in his brilliant ``Guilty Conscience,'' ponders robbing a liquor store, taking advantage of a 15-year-old and killing a cheating wife.
He gleefully forces you to consider whatever differences exist between thoughts and deeds while making you extremely uncomfortable to discover that maybe the two aren't far enough apart. (And judging from recent reports of his offstage behaviour, words and deeds might not be so distant for Eminem, either.) It is about the meaninglessness of good intentions and maybe even he death of them.
Call them knuckleheads or young white guys; Spin magazine lambasted them with the term ``mooks,'' a label that has since been picked up as a badge of honour. And suddenly there are enough members of the mook club to fill up many Woodstocks. We've all seen them at the mall: kids who ostentatiously say ``whuzzup'' to one another; the frat brothers who wear stop-and-frisk fashions; the countless fans who recognize the porn star on the cover of Blink-182's last album.
White music fans have long been curious about black culture but the wholesale interest in miming the black underclass is new. Black rapper DMX, and before him Tupac Shakur and Notorious B.I.G., now offers a wide-screen movie of ghetto life, relishing the details, relating the intricacy of topics like drug dealing, brawling, pimping and black-on-black crime. Rap makes these things seem sexy and it makes life on the streets seem as thrilling as a PlayStation game.
Today black youth culture is no secret, nor is it about joy and kicks. Today a thousand arena spotlights shine on such race fantasies, and they are exploited by media outlets and entertainment conglomerates.
The fantasy lands of rap, wrestling and porn have aligned to shape a real audience, one that looks awfully hardened.
Woodstockers have been called spoiled brats, pacified suburbanites, testosterone junkies with no real reason to be angry. Their crime, to their critics, is one of insincerity. It's a powerful argument.
But once the windows start breaking, rage isn't really earned or counterfeit. It just is. And at that point, rage is no longer the problem of a group of problem kids. At that moment, it's everybody's problem.